With four games played in the UEFA Champions League Group Stages, teams will now be aware of exactly what's required to reach the latter stages of the tournament.
By this point the competition has usually weeded out the pretenders from the contenders, but this year we have several teams in "false" positions.
While the likes of Bayern Munich and Real Madrid are breezing through to the knockout stages post-Christmas, Juventus are floundering at the bottom of Group B.
Here, Discount Football Kits takes a look at the biggest underachievers and overachievers so far and assess their positions.
Underachiever: Juventus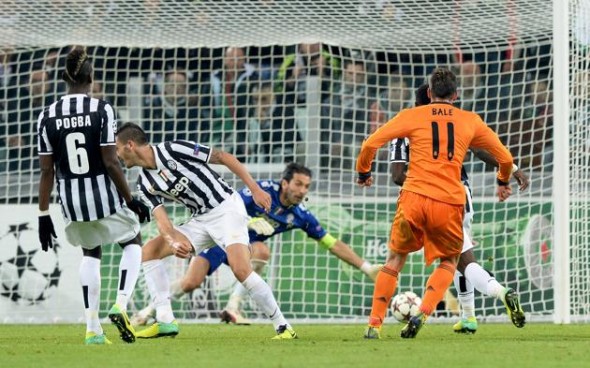 Juventus were drawn a tough lot this year and are currently paying the price for failing to emerge victorious from your must-win matchups.
The draws with Copenhagen and Galatasaray, coupled with taking just a single point from two encounters with Real Madrid, have left the Bianconeri winless at the bottom of Group B.
Antonio Conte's side have lacked balance following Paul Pogba's transition to a starting, full-time role, and have converted formations midway through the campaign to try and alter their approach.
The Old Lady have a "gimme" in the form of Copenhagen at home, but will likely have to beat Gala in Turkey to qualify second. The fact that Gala must play Madrid once more is a saving grace.
Prediction: Progression (2nd), quarterfinals
Overachiever: Atletico Madrid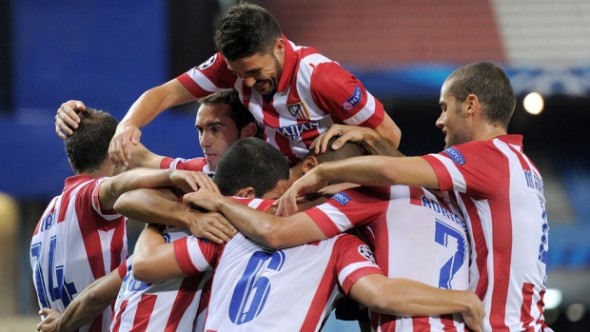 Atletico Madrid have undoubted quality coursing through their starting XI, but did anyone truly expect them to blitz their first four games in such fashion?
They're 4-for-4 this year and have beaten Porto in Porto—a  feat rarely achieved by any European side considering the hostile environment and partisan home support.
Zenit St. Petersburg, in addition to the Liga games either side of the trip, will be a true test of los Colchoneros' mettle, as many believe their thin squad could crumble in the second half of the campaign.
They need a single draw against either Zenit away or Porto at home to win Group F.
Prediction: Progression (1st), quarterfinals
Underachievers: Real Sociedad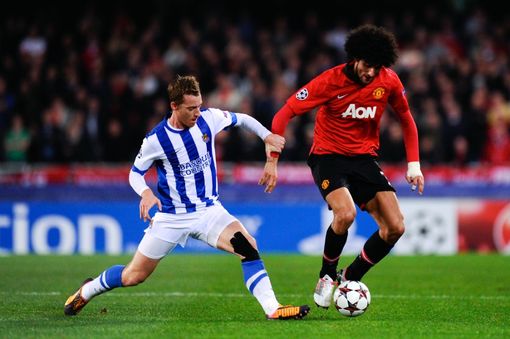 Real Sociedad's wretched, disappointing Champions League campaign is far from the excitement fans in San Sebastian were expecting.
Drawn into a group against a depleted Shakhtar Donetsk, a Sir Alex Ferguson-less Manchester United and an inexperienced Bayer Leverkusen side was perfect on paper, but in reality it's snowballed into a competition-wide disaster.
They started poorly, very poorly, in La Liga, and only recently have they awoken from a worrying slumber. Their point against the Red Devils this week was their first of the Group Stages so far, and Jagoba Arrasate must hope for a rare set of results to go his way to even qualify for the Europa League.
Prediction: 4th
Overachievers: Arsenal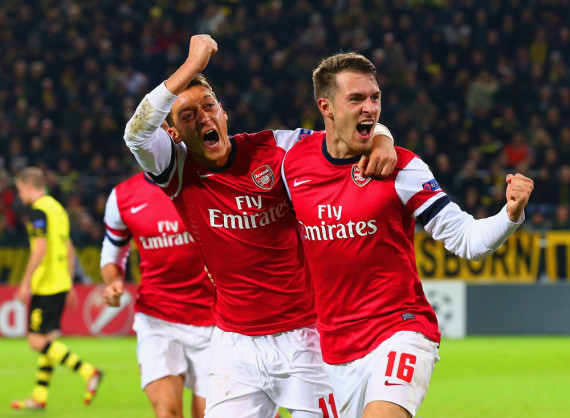 Arsenal were dealt a horrendous Champions League group and there were initial fears that they'd struggle to qualify from it.
Landing alongside Borssia Dortmund, Napoli and Marseille is far from ideal, and that opening 2-1 win in France was crucial in setting the tone for the rest of the campaign.
A Gonzalo Higuain-less Napoli flopped at the Emirates Stadium in astonishing fashion to gift the Gunners another three points, and their latest triumph in Germany is payback for the harsh loss incurred two weeks previous.
Arsene Wenger's men sit top of their group on goal difference, and the trip to Naples could well decide their fate. Win it and the qualify first in a prime position, lose it and risk dropping out altogether.
Prediction: 1st, quarterfinals (on current squad depth)