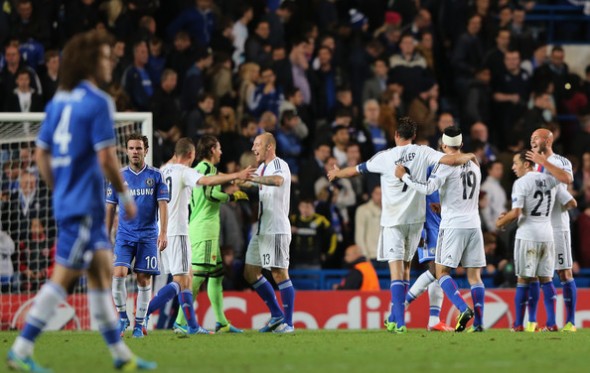 There will have been thousands, perhaps millions of punters who placed bets on lengthy accumulators based on what they thought would happen in the opening slate of Champions League games.
Almost every single one of them will have been wrong.
True to form over the past several years, Europe's premier tournament has delivered an almighty round of shocks for us to delve into, and here Discount Football Kits analyses the most prominent.
Basel Upset Chelsea
Many will have looked at Chelsea's Group E draw and felt it was an easy lot, a let-off perhaps.
Opening the season at home to Basel—arguably the third-best team, if not fourth, in the group—was seen as the chance to dip your feet rather than jump straight in.
Oscar's performance aside, there was not a lot to like here from the Blues, who were beaten at Stamford Bridge for just the third time (ever) under a Jose Mourinho reign.
Marco Streller equalised for the away side in the second half, then Mohamed Salah—a rising star in football—crowned a shining performance with a late winner.
Basel are not world-beaters, and their summer business weakened them, but they still have enough to damage underperforming teams. Let that be a lesson to you, Schalke.
Sociedad Stutter at Home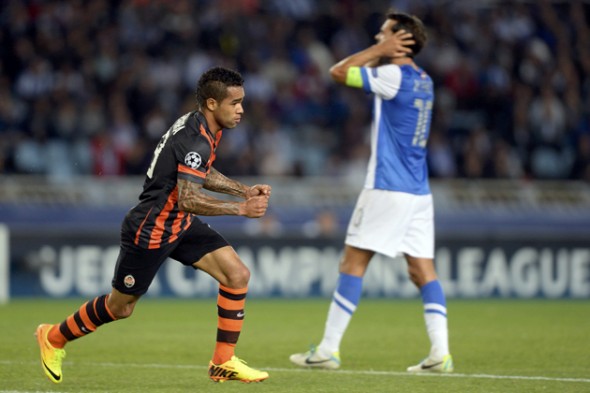 It's been a tough start to the season for Real Sociedad, who after winning their opening encounter with Getafe 2-0, have had to violently adjust to a three-game week schedule.
Playing in the Champions League is demanding, and if you don't have the squad to handle it you'll falter. La Real came up just short against Atletico Madrid several weeks ago, and have done so again against Mircea Lucescu's troops.
The Txuri-Urdin controlled much of the game but failed to score the vital goals, and with just two chances of note, Alex Teixeira ensured they would rue their profligacy.
Given the Hirnyky's ropey form in Ukraine this comes as a big shock, and in a group so competitive, you have to win your home games.
Fluent United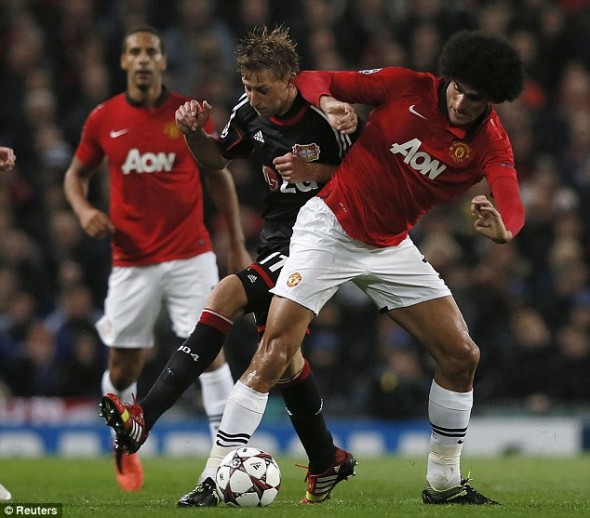 Manchester United took a lot of deserved flack for overpaying for Marouane Fellaini, but said flack seemed to snowball into criticism of the player himself.
That was the point in which it became a little silly, as Fellaini is an absolutely astonishing player.
It's only taken him around 100 minutes to convince floating voters—and in some cases doubting United fans—that he is the right man to bring solidity, stability and fluidity to David Moyes' midfield.
A little sloppy in his early passing, sure, but once he found his feet he was able to provide bite and physical presence to the midfield alongside Michael Carrick.
Very few people expected United to look this good so early in the Champions League, and this pleasant surprise can be attributed in part to Fellaini's play.
Madrid's Mangling of Gala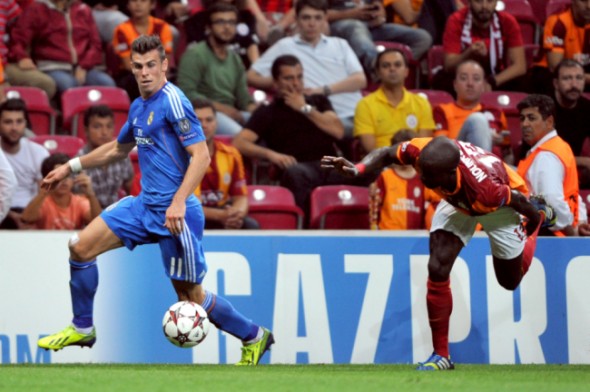 Galatasaray gave Real Madrid a decent examining last season when they met in the Champions League quarterfinals, with the Turkish outfit winning in Istanbul to record a 5-3 aggregate loss.
The 3-0 scoreline at the Bernabeu does not tell the entire story, as Fatih Terim's troops took los Blancos for a ride and were incredibly unlucky to end up three goals down.
A similarly tight matchup was expected to open Group B, but Carlo Ancelotti's troops demolished Gala 6-1 courtesy of a Cristiano Ronaldo hat-trick and brilliance from Angel Di Maria.
Gareth Bale rode the bench for much of the evening and could only watch as ADM—his direct competitor for a spot in the XI—shone.
Given the strength of the side Terim has accrued, it would have been downright ridiculous to expect anything more than a two-goal swing. Football, eh?
Juventus stumble in Copenhagen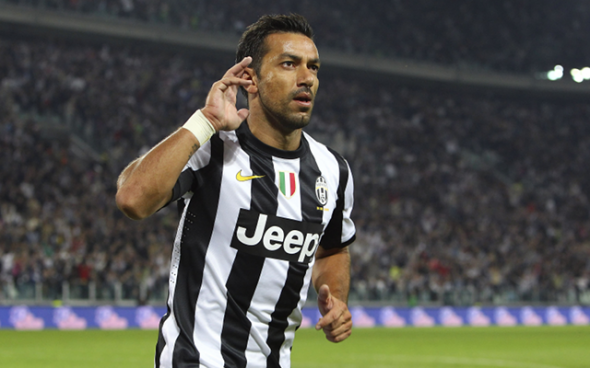 For a half Copenhagen were phenomenal, for the other they were downright lucky.
Still, the Loverne come away with a tense home matchup against reigning Serie A champions Juventus with a point after drawing 1-1, and you can bet fans partied long into the night after the final whistle blew.
Antonio Conte's team will be asking themselves plenty of questions on the trip back to Turin, but will at least be buoyed by the fact that only heroic goalkeeping stopped them from achieving a three-point haul.