Earlier on in the year, we ran a fantastic giveaway giving Women's football teams the chance to win a 14 brand new Nike kits for their team. The prize included free number printing on the back of the shirts and free club badge embroidery, both done in-house here at Discount Football Kits.
We challenged teams to record a 30-second video explaining how and why they got into football and what they enjoy about football or to post a team photo. Winners were then drawn at random.
After a great response to the giveaway, we were delighted to announce Leighton Corinthians U13s Girls as the winners of the giveaway.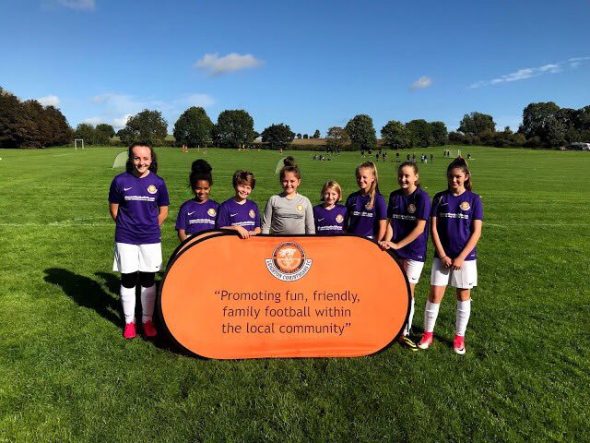 We caught up with team manager Neil Kemp (@NeilKemp4) to see what happened after his team won the giveaway, and how he found the process of using Discount Football Kits!
1. How did you become aware of the Discount Football Kits girls football week giveaway?
I became aware of the competition via our club secretary who was sent the information from our County FA.
2. After winning the competition, what was the process of you organising the order and personalisation of your kits? Was this an easy process?
Discount Football Kits send me an email to explain everything and made the process very easy. I had to create an account on their website, select our chosen kit colour, sizes and numbering, then save as a quotation. I then sent this to my contact at Discount Football Kits who processed the order free of charge.
3. How would you rate the customer service you received, during and after your kit order was made?
The customer service was excellent and my questions were answered quickly. I had to arrange a return of some shorts, as I needed to swap some sizes over but again, this was dealt with smoothly and efficiently.
4. How would you rate the quality of the kits you received?
 The kits are really good quality and the girls love them. Our club badge was also embroidered which was a really nice touch.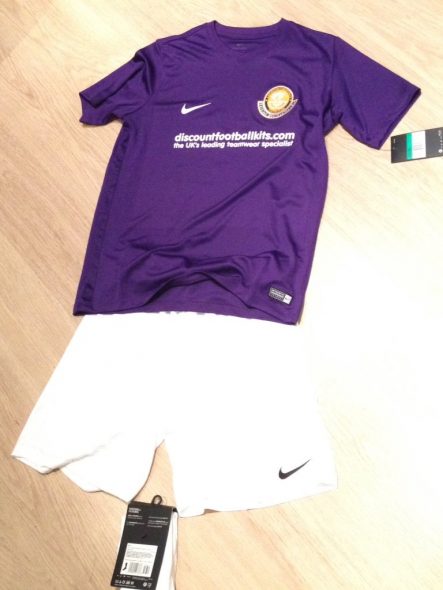 5. Did your team enjoy the new kits?
The girls love the kit, and wear it as often as possible.
6. How is the season going so far for Leighton Corinthians?
The team is progressing very well and improving every week. We have only played a few friendly matches so far, but hope to be playing league matches in a few weeks' time.
7. Would you recommend Discount Football Kits to others?
I would recommend Discount Football Kits to anyone looking for kit and supplies. The website is very user friendly and the customer service is excellent.
8. Have the kits had a noticeable/positive impact on the girls?
The kit has really helped the team, making them feel more professional whilst looking really smart in the process. I allowed them to choose the kit colour and the purple and white works really well.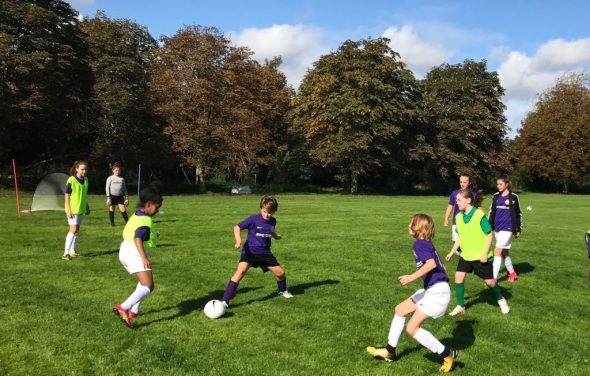 9. Would you consider using Discount Football Kits for your future kit purchases?
I would certainly consider using Discount Football Kits for future purchases. Whilst I'm not personally involved with the main club order, I will be passing on Discount Football Kits details to them.
10. What does the future hold for Leighton Corinthians?
The future's bright, the future's orange! We are one of the oldest teams within our town, and add new teams each year. It was difficult to get girls football started at first, but now we have two teams playing, which is great news!
11. Do you feel it's important for more organisations to get involved in supporting football at grass roots level?
It is great that Discount Football Kits could run this competition and give something back to youth football. I think it is very important for organisations to support grassroots football and it can make a big difference to clubs/teams and can only benefit football as a whole.
Here at Discount Football Kits we are committed to supporting football at grassroots level, and take great pride in seeing success stories such as this. Check out our wide range of Women's team wear available here!
Stay tuned to our social media pages for future giveaway's, events and competitions!
Facebook: https://www.facebook.com/discountfootballkits/
Twitter: https://twitter.com/DiscountFK
Instagram: https://www.instagram.com/discountfootballkits/