Thinking about your club's new kit but worried you won't receive it in time for the start of the season, or a specific tournament/ event?
Here at Discount Football Kits we want your club to receive the lowest possible processing and delivery interval, so you can quickly get hold of our high-quality garments . That's why we give approximate lead times on orders and hold up to £2m worth of stock during our busiest trading times. Our aim, whenever possible, is to deliver kits within 24 hours.
Because of this we've often been tweeted regarding our quick turnaround times: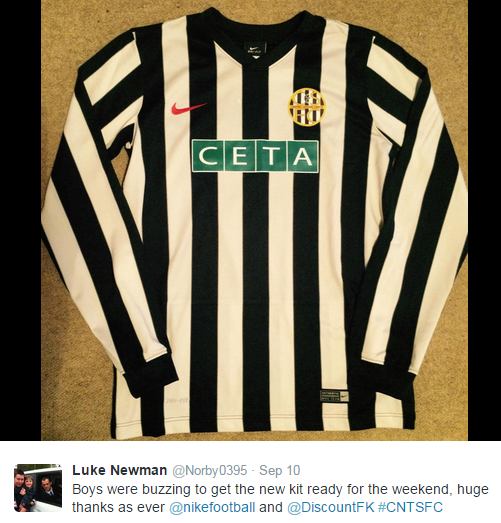 But we want to do more. For example, what if your kit requires a firm deadline? Maybe pre-season flew by a little quicker than you expected. Or you might be desperate to receive your kit in time for the weekend. If you find yourself in one of these situations then our express service is for you.
The express football kits delivery service will give your kit high priority status. High priority status will give you many advantages. It ensures the quickest possible delivery for your club's kit and comes with a firm deadline. You let us know the date that the kit is needed and we let you know if it can be done. It's subject to stock availability and a potential small surcharge. If you have an important game or event rapidly bearing down on you then you could find this new service helpful.
Why not make use of our express delivery service today?
Click here to learn how your order can be processed and dispatched with our high priority status.
Team DFK