The 2014 FIFA World Cup is upon us and 32 nations are ready to play their part, with ambitions of victory, progression past the groups or outright glory making up the emotion and anticipation surrounding the tournament.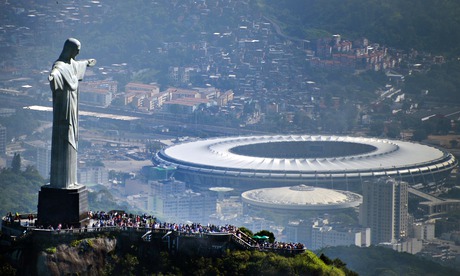 Gettty Images 
Every country's team, complete with hoards of medical, analysis and coaching staff, are now in Brazil and eagerly awaiting the big kick-off, with the host nation set to face Croatia in the opening fixture on Thursday. With that in mind, it's time to look a little more closely at the nations from each FIFA qualifying zone and see who leads the pack in each zone, who might be set for an early exit and where the surprise contenders might come from.
Much of the neutral focus will, naturally, fall on the South American sides. With the tournament hosted on the continent for the first time since 1978, and six nations having made it to the finals, there is a huge array of talent on display and plenty of reasons to get excited for some of the matches in the opening weeks.
Brazil and Argentina are, of course, two of the biggest favourites to win. Brazil are on home soil and have put an extremely consistent, strong squad together under Felipe Scolari, packed with power and pace and of course the star attraction, wide forward Neymar. Argentina, meanwhile, have Lionel Messi on their team—but their attacking talents range far wider than merely Neymar's club team-mate. Angel Di Maria has been in the form of his life, in an energetic midfield role, while Sergio Aguero and Gonzalo Higuain work the channels and spearhead the attack.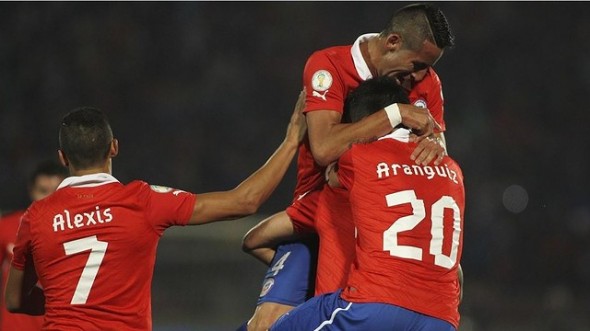 Elsewhere, Chile and Colombia have a handful of individuals who can win matches, but more importantly have a superb tactical plan for the players at their disposal. They'll be difficult to beat, though Chile will require an almighty effort to get through Group B. Uruguay's squad remains largely unchanged; hard-working and tactically versatile, they'll be tough to break down and potentially spectacular in attack. They could go either way—an early exit, or a run to the last eight.
The CONCACAF qualifiers, unfortunately for fans in that region, do not look particularly strong enough to challenge significantly. Costa Rica and Honduras will start as outsiders in their groups, with Mexico not looking much better-placed in a tough Group A, alongside Brazil, Croatia and Cameroon. United States will be looking at their first group match against Ghana as a pivotal one to determine whether they can progress to the knockouts.
From Asia, Japan were the first nation to qualify for the finals, soon joined by Australia, Iran and Korea Republic.
Iran will need to bring their solid defensive form from qualifying into the finals, facing the free-scoring duo of Bosnia-Herzegovina and Argentina in Group F, as well as Nigeria. Australia are rank outsiders and in a spell of transition of style and faces so not much is expected of them, while Korea Republic could be head-to-head with Russia for a knock-out place. Their warmup form has not been incredibly impressive, with their defence particularly vulnerable at times. Japan, however, look balanced and capable, technical and organised, and will have every reason to believe they can go through from Group C and into the knock-outs. 
The African sides vary; Nigeria carry a weak-looking squad and are not likely to be a threat, while Algeria's squad is largely uninspiring. They will rely on a powerful front line to do the damage in their last two group games. Cameroon have a tough group which will best them while Ivory Coast have a fair chance at least, but anything beyond the group stage would be a huge success and something of a surprise. It is in Ghana that African hopes will fall once more, with a fast attack and powerful midfield offset by a wide-open defence and unpredictable—to be kind—goalkeeper. They will have to be at their best to progress but it's certainly a possibility if they start well and beat United States.
And so to the European sides, starting with holders Spain. Their talent and technique remains undimmed, but they may struggle in attack if Diego Costa cannot blend into the more patient, probing approach of his new national side. They should certainly be looking at the latter stages, but this might be a tournament too far for them to continue their winning streak.
Germany and Portugal are looked at as potential winners due to individuals within their squads, but neither possess the form or air of invincibility to make them a potential champion. Indeed, one will likely fall early on at the group stage, both being paired in Group G.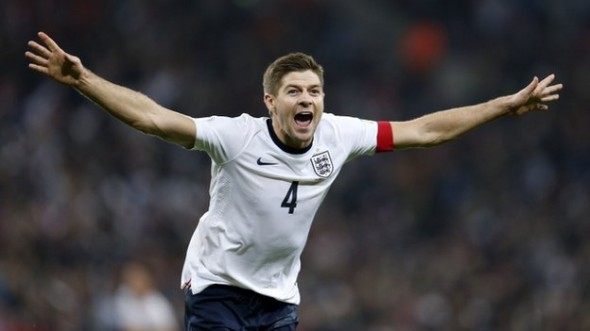 worldcup2014places.com
Belgium, England, Italy and Switzerland are all more than capable of making the knock-outs, but none stand out as real threats beyond the last eight, barring an upsurge in form and confidence, tactical improvement and final-third productivity.
Instead it is France who look to carry the biggest threat from Europe, with Didier Deschamps' squad offering a mix of pace, skill, power and goalscoring going forward. Concerns remain at the back, but a solid and well-balanced midfield offers great protection and the French are in great confidence heading to the tournament.
There is much to play for, early results may shape much to come and there will be surprises along the way, but it looks as though the hosts and their great rivals Argentina are amongst the favourites for a reason.
Let the tournament begin.