There has been a lot of talk about footballers moving for money, player power and if the lack of player loyalty is ruining football. But when it comes to player loyalty, who should they be loyal to? The owner? The manager? Team mates? The fans? The club? The contract?
Taking a deeper look into how and if loyalty should come into the equation and if this applies only to players or all figures in the footballing world.
Player loyalty
Of course, the condemnation of players is justified for the most part but I think the recent outrage with players moving to China for ridiculous sums of money, for the most part comes from jealousy. Footballer's wages have always been scrutinised as they're paid substantially more than doctors, nurses, police force etc. and compared to regular working people most footballers make more money in a year than we'll see in our lifetime. The problem now is not only being mediocre players are now being paid ridiculous sums, top players are 'ruining their careers' by moving to China before they have reached their potential.
When you think of loyalty, you think of players who have stuck with their current clubs throughout their prime and played for the club and the fans.
Of course, players want to stay at clubs they have spent multiple years with, you would never question Messi's loyalty to Barcelona and of course being the best player in the world for the past 10 years and possibly ever is a huge bargaining tool but how many contract extensions has Messi had to primarily increase his wages?
March 2007 – €100,000 a week
July 2008 – €162,000 a week
September 2009 – €250,000 a week
February 2013 – €270,000 a week
May 2014 – €400,000 a week after tax
March 2017 (Rumoured) – €724,000 a week (to match Carlos Tevez)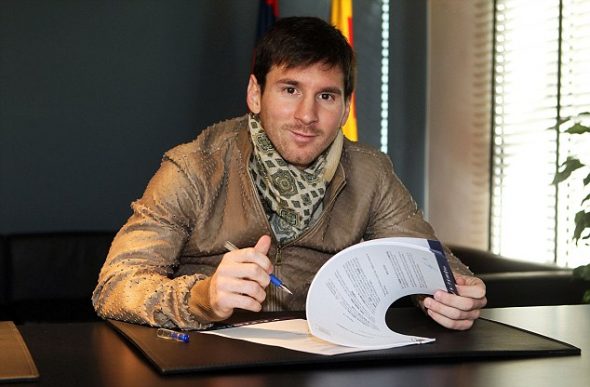 Of course Messi just like every other player needs a contract extension, if they're going to stay at their club and I am not disputing if Messi deserves that much money but looking at the dates and the number of 'contract extensions' don't scream loyalty and if we ridicule other players for moving for money then we shouldn't laud players who stay while earning similar amounts and ask for more money every few years.
Rest assure once Messi receives a raise, it's only a matter of time before Cristiano Ronaldo starts looking at Real Madrid for the same.
Ronaldo's Wages:
June 2007 – £120,000-a-week
July 2009 – 183,000 a week
September 2013 – £288,000 a week after tax
November 2016 – £365,000 a week after tax
These players aren't more 'loyal' than the ones moving to China, the only difference is Barcelona are willing to give Messi whatever he asks for but when they decide not to, we will see how 'loyal' Messi is to Barcelona.
It was reported that Liverpool legend Steven Gerrard nearly left the club in 2004 to join Chelsea and Wayne Rooney who himself is considering a move to China, back in 2010 considered the possibility of leaving Manchester United but a five-year contract worth around £250,000-a-week helped Rooney change his mind. United broke their wage structure to keep the forward at the club but after talks with Sir Alex Ferguson, the owners felt it only right to also improve the managers contract and Sir Alex insisted on installing a rule that no player could earn more than him at Manchester United.
However, it seemed that being the highest paid player in Manchester United history wasn't enough  as the Telegraph reported that Wayne and his team reportedly insisted on clause that would allow his release if certain terms were not met.
"Telegraph Sport has learned that Rooney's camp were always seeking to have a release strategy inserted in the contract. According to another source close to the negotiating team, Rooney's representatives took legal advice on how to build a clause that would allow the player to leave Old Trafford if the Glazers were to renege on their promise to invest in the team."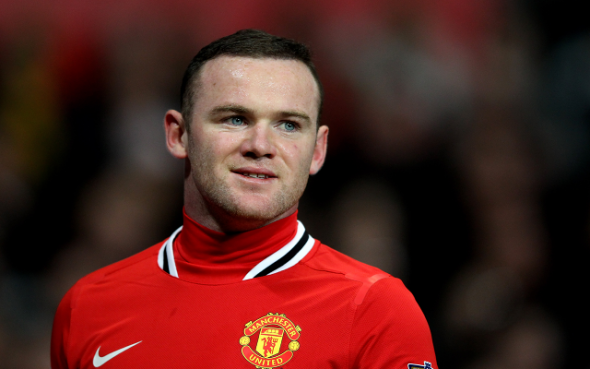 That doesn't sound like a player loyal to the team but why should he be? If Manchester United stop investing in the best players and their performances drastically drop why should Wayne stay at a club where the chances of winning a trophy each season are slim to none.
With all the being said, what is wrong with these players doing that? This is a job at the end of the day and clubs make a lot of money off the backs of these players so why shouldn't they be compensated?
When teams/managers are done with players, they get rid regardless of how loyal the player has been to the club, so loyalty shouldn't even come into the conversation.
Manager loyalty
On one hand, managers don't always have the choice of loyalty, bad results usually end in rather players being sold or the manager being sacked and the latter is the more common outcome. I'm sure when Jose Mourinho said he'll only leave Chelsea if the club doesn't want him anymore he meant it but I'm also sure he was desperate to move to "The biggest club in the country" Manchester United. But Jose is not the only one, multiple managers have managed for rival teams over the years.
Roberto di Matteo has managed both Birmingham rivals, Aston Villa and West Brom, Sam Allardyce managed both Newcastle and Sunderland while Harry Redknapp has managed both Portsmouth and Southampton
So, if managers aren't necessarily loyal to the club they should be loyal to the fans?
It's hard to think of Arsenal without thinking about how Arsene Wenger moulded the football club and brought about a style of play praised by the footballing world. Somehow even the longest lasting manager in the Premier League isn't exempt from 'fan loyalty', it seems every Arsenal loss is followed by a #WengerOut campaign. If Arsene went on to hit back at the fans who have been calling for his head for the past few years, he is well within his rights to do so Also, if for example, Arsene Wenger went on to manager PSG, for double his wages and knocked Arsenal out of the Champions League, there shouldn't be any complaints from the Arsenal fans.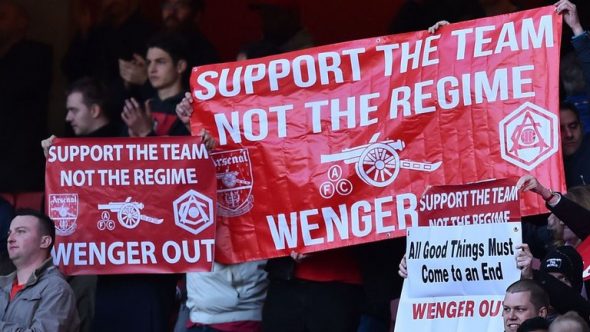 Owner loyalty
Billionaire owners are quite the norm in today's footballing world with the standard set by Chelsea's Roman Abramovich and since he bought the club in 2003 has invested over £1bn in the club but that 'investment' is actually an interest free loan. The loan is repayable at 18 months' notice, but there is no indication that the Russian owner is looking to for a repayment soon. Roman Abramovich is an owner who loves the club and is involved from top to bottom of the running of his club. Puts his own money forward to not only profit but create a winning side and is certainly loyal to Chelsea.
But there is another side to club owners, in 2011 another billionaire Russian Suleyman Kerimov bought Russian club FC Anzhi Makhachkala and to his credit did a lot of good, spent a lot of money in the transfer market and financed the build of a new stadium that would all UEFA Stadium Regulations. Unfortunately success on the pitch didn't follow and lack of return on investment, Kerimov sold the club to Osman Kadiyev on 28 December 2016. Suleyman Kerimov had no intentions on being 'loyal' to anyone if it didn't make financial sense and I think that's the common thinking across the whole footballing world which is a business at the end of the day.
Many believe that without the fans, football clubs wouldn't be what they are today but the Hull City owner seems to be part the few who believe otherwise. Hull owner Assem Allam who took over in 2010, infuriated some supporters with his idea to rebrand the club Hull Tigers. The fans reacted with a campaign called 'City Till We Die' in which the owners response was 'They can die as soon as they want, as long as they leave the club for the majority who just want to watch good football.'
Conclusion
As you can see, disloyalty in football does not end with the players but owners, managers etc.
Players can be 'loyal' to the club or fans without staying there for their whole careers but that's very dependent on the player.
At the end of the day no manager or player can breach contract as it's illegal but on the other hand, no club wants to keep an unhappy player as it has huge effects on the team moral, club image and could affect performances. The way he went about it was totally wrong and even though West Ham will be very disappointed with Dimitri Payet, they still received £25m for him.
This goes back to the point, who should players/managers be loyal to? Managers/players have been sacked in the tunnel after a football match, been told once they turn up for training, sacked via telephone etc. It seems no matter what level you look at, loyalty in football isn't upheld.
Football is a job at the end of the day and in a normal working environment you hand in your notice and find a new job.
Summary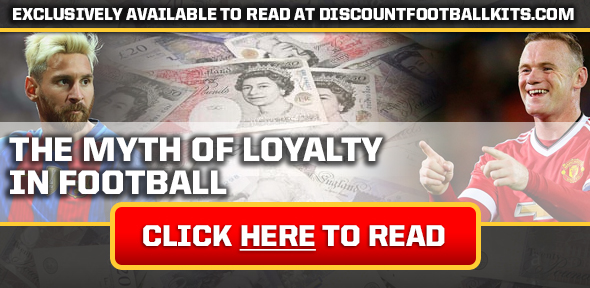 Article Name
The Myth of Loyalty in Football
Description
In football's increasingly money-oriented climate, loyalty has become somewhat of a faded memory. We discuss the myth of loyalty in the context of today's world and what it could mean for the foreseeable future of the sport.
Author
Publisher Name