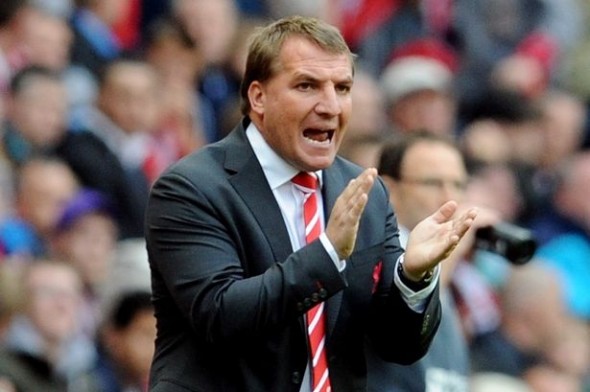 Liverpool have played most of the last 16 months under Brendan Rodgers' tutelage using a few variations of their base 4-3-3 system, primarily using one centre-forward and supporting him with runners from the second line of attack, while the defence is a standard back four.
In recent weeks that has changed, with the Reds fielding a three-man defence in their past two games, something which is likely to continue at the weekend against Crystal Palace. It's a system Rodgers has dabbled with for the odd game in the past, but he has yet to make it his weekly, first-choice tactic. With improving performances and a positive result at Sunderland last weekend, though, it could well be that he opts to keep the system in place a little longer at least.
While the base system is a 3-5-2, Liverpool have utilised the attacking midfielder in a loose role, with Victor Moses at times drifting wide or trying to pick up positions in space between opposition defence and midfield, turning it into a 3-4-1-2.
On the counter-attack especially, Liverpool have very quickly managed to get four players forward at once; the two forwards, Moses and Jordan Henderson, operating from the entire right flank.
In an attacking sense it has worked well, with some promising linkup play against Manchester United in the Capital One Cup defeat being followed up by three goals at Sunderland, two for the returning Luis Suarez and one for Daniel Sturridge—who also assisted both of Suarez's efforts.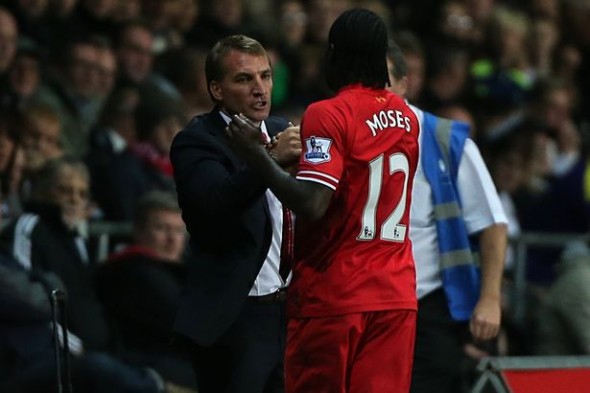 The movement and decision making of Moses in this system becomes key, especially when the Reds have sustained periods of possession rather than breaking at pace. While the on-loan man is adept at running with the ball at his feet, splitting defences with through-passes isn't really his game. It remains to be seen how well he fares against his former club Crystal Palace if operating in the same role, with the Reds expected to dominate much more of the play and have the ball closer to goal, with two defensive banks of Palace players to work through.
At the other end of the pitch, the triple barrier of defenders in front of Simon Mignolet in goal has meant the Reds have dealt largely well with open play crosses and through-balls toward the penalty box, but on occasion take too long to move upfield as a unit, inviting pressure back on themselves when possession is lost.
Once more, as in previous systems, the midfield has come under scrutiny for their lack of controlling the game and stopping opposition runners, with Sunderland's goal at the weekend coming after a long-range shot was not closed down, and the rebound tucked away by a midfielder runner who wasn't tracked.
Rodgers has spoken about the players due to return shortly from injury, and it would appear that the most important of them could naturally slot back into this 3-4-1-2 formation without any problems, and indeed strengthen the starting XI.
Glen Johnson is a natural wing-back and would perhaps allow Henderson to move central to his more established position, while a return for Philippe Coutinho would be a perfect fit in the roaming, creative No. 10 role which Moses is currently occupying. The Brazilian's ability to dribble and break from deep would be similar to Moses now, but in addition, Coutinho has great vision and game intelligence which allows him to find the runs, dropping into space or sprinting beyond the defence, of Suarez and Sturridge up front.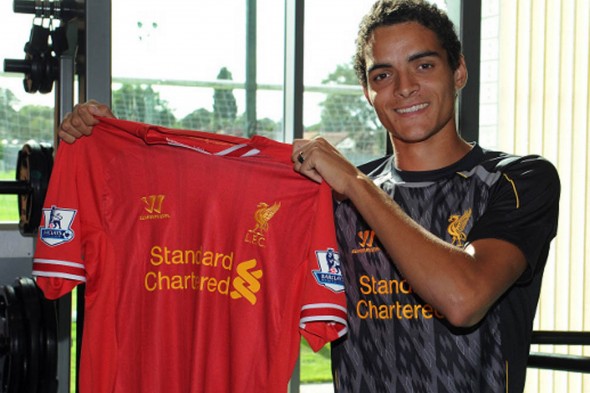 With a host of central defenders at his disposal right now—vice captain Daniel Agger can't make the starting lineup and youngster Tiago Ilori is yet to make his debut—Rodgers clearly has the resources to play a three-man back line for some time to come, while it also means the Reds don't have to rely on the stodgy and overly defensive method of employing centre-backs at full-back.
Ultimately, results will dictate whether Liverpool continue to operate with the 3-4-1-2 formation beyond the Crystal Palace match, but taking into account the players in the squad and the way the Reds try to play, especially at home, it certainly appears the best way forward for them at present.
If they beat Palace on Saturday then Liverpool will move, at least for one day, to the top of the league table—and it will be hard to argue the case for switching back to a back four in that case.