The 100 Football Grounds Club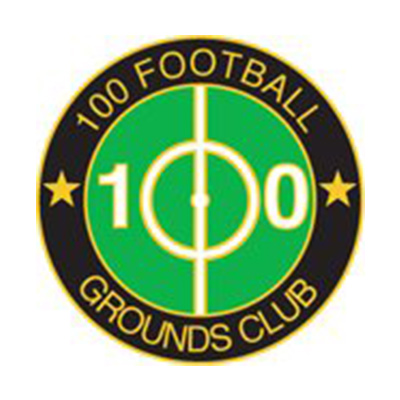 The 100 Football Grounds Club blog was launched on the 25th of July 2006.
It now features over 500 different football grounds which I have written about over the last 12 years. The blog's success and the encouragement of my readers spawned my first published book – 'On The Train of the Scottish Holy Grail' which came out in 2017.
"I don't do 3,000-5,000 word blog reports anymore. The matches featured is now in a much simpler form with the emphasis more on facts & stats and the photographs."
The blog also doubles as a Groundhoppers club, with the members notifying me of any new grounds they visit, so I can update stats on their own webpage. Throughout the years I've met up with several of our members for games and have formed lifelong friendships.
I'm pleased to have kept the blog going (as other copycat blogs have gone by the wayside 😊 ) and have no intention of stopping now.
Be sure to check out the 100 Football Ground Club website 100groundsclub.blogspot.com & Twitter page @ShauneeBoy100gC
Influential Football Bloggers Lists