The FIFA U-20 World Cup is in full swing, and after a full pallet of matches, six players have impressed early on.
Those participating know the importance of the competition: The likes of Diego Maradona and Lionel Messi cut their teeth at this level, and there will be plenty of players hoping to put themselves in the shop window in Turkey.
With that in mind, let's take a closer look at some of the under-the-radar prospects who are truly standing out. No Geoffrey Kondogbia or Juan Quintero—we've heard enough about them—which relative unknowns are sparkling?
Ramy Rabia, DM, Egypt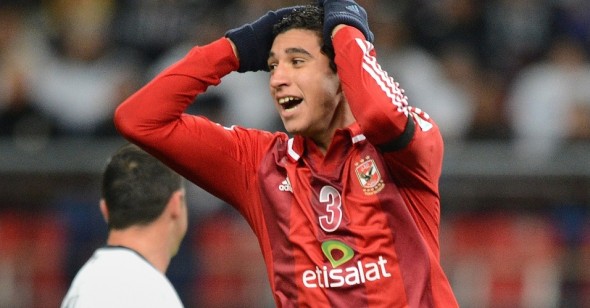 Egypt played a pretty bog-standard 4-2-3-1 formation in their warmup tournaments, so it was a surprise to see them roll out such a fluid, attacking system in Turkey.
They went into their first game with Chile as total underdogs, the attacking talents of the South American giants taking the limelight and carrying the expectation of a win.
But it was Egypt who was by far the better side, and Ramy Rabia was the signal controller in an incredibly efficient defense and midfield.
He plays an impressive game from defensive midfield, stepping out laterally to quash danger then retreating back to his central position. He tackles hard but fair, and his opponents know they've been in a duel.
When Egypt go forward, Rabia slots into the defensive line to form a three-man system, allowing both wing-backs to push on and effect the game higher up.
It's an impressive tactic, far removed from the usual "well organised, disciplined" side many were expecting. Rabia, the captain, is at the heart of each transition.
Helibelton Palacios

, RB, Colombia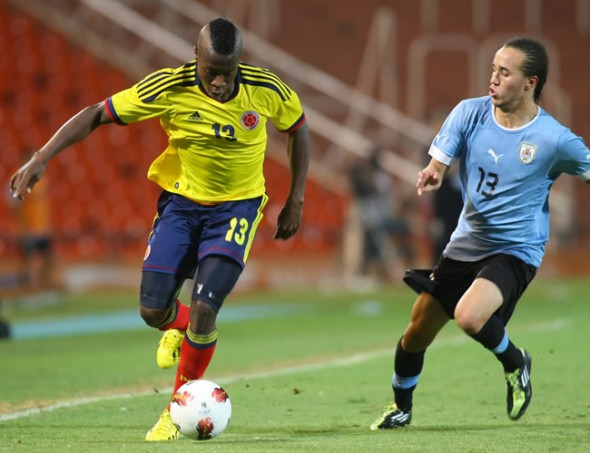 Colombia entered the competition under the weight of heavy expectation—South American teams usually prosper in these age groups, and Los Cafeteros impressed during qualifying.
Coach Carlos Alberto Restrepo Isaza set up a standard 4-2-3-1 formation, to begin with, and right-back Helibelton Palacios was given the freedom to move forward and attack his opposing number.
The double midfield pivot of Jose Leudo and Sebastian Perez played a safe, unadventurous game, and that gave Palacios license to bomb forward in a touchline-to-touchline manner.
He combined with his winger, Cristian Palomeque, superbly throughout the first 45 minutes against Australia, working in tandem to give their left side a hellish half.
Palacios himself was uber-quick and showed raw power when surging forward—a truly elite athlete with ability on the ball.
Marko Livaja, Fwd, Croatia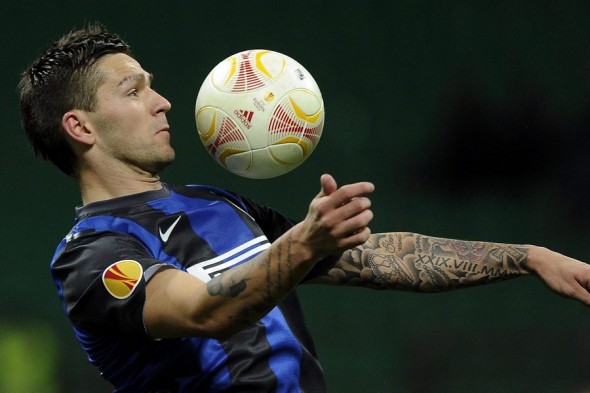 Croatia opened their U20 tournament in style against Uruguay, passing and moving their way to an impressive 1-0 victory.
As sluggish as la Celeste were for long periods, Dinko Jelicic's side brought free-flowing, attack football to the table that could rival that of Spain's.
Central to the system, based entirely on interchanging of positions, is Marko Livaja, a clever attacking playmaker who plies his trade for Atalanta in Serie A.
He can play anywhere across the front four and took up a role somewhat similar to Lionel Messi's false-nine position with Barcelona.
Uruguay played a 4-2-3-1 with two deep holding midfielders, but even they couldn't shield the defense against Livaja's sublime movement:
Dropping in and out of the forward line, la Celeste's center-backs were dragged all over the shop, opening space for other Croatian's to move in and operate.
Ante Rebic was the benefactor, scoring a magnificent effort with the defense all at sea.
Against Uzbekistan, Livaja was electric once more. He was felled for a free kick in the second half, and once the ball he was delivered he was there to tap it home.
Dimitri Foulquier, RB, France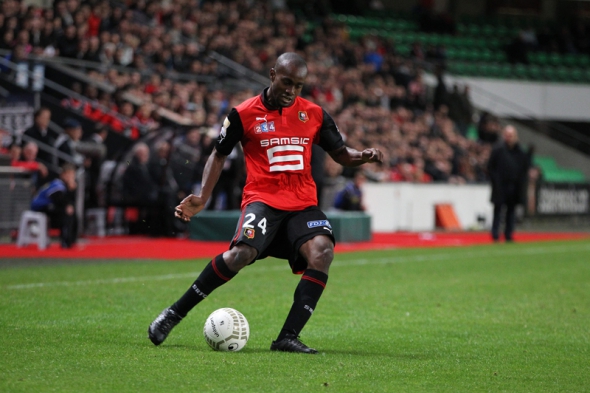 Lucas Digne, France's left full-back, gets an awful lot of attention— playing for Lille in the Champions League and being linked with a move to Chelsea results in millions of eyes watching your every move.
But their right full-back, Dimitri Foulquier, has impressed just as much and does a wonderful job effecting the game despite his country playing largely through Digne or Paul Pogba.
He gets forward well, judging the right time to do so in relation to Digne's crazy runs, and will always put the shape and structural integrity of the side first.
His opening game was quiet, but against the USA he exploded into life: Roaming up and down the right flank, he displayed immense pace and power, beating his men in a sprint and in a tussle.
One particularly weavy run resulted in a penalty, which Yaya Sanogo converted to give his side the lead.
Kahraba, RW, Egypt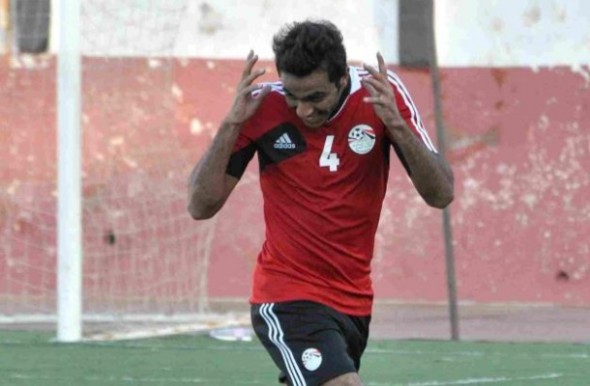 Kahraba hardly screams winger when you look at his somatotype, but he combines intelligence on the field with the strength to maneuver some rather crafty openings for himself.
He opened the scoring for Egypt against Chile, latching onto a clever through-ball, getting behind full-back Cristian Cuevas and slotting home.
He would go on to torture Cuevas, dragging him all over the pitch, cutting inside, beating him on the outside and so on. It wasn't a pretty watch.
With the aforementioned Ramy Rabia overseeing the transitions from the defensive phase, Egypt rely heavily on their wide players to carry the ball forward. Kahraba is superb on the ball, intelligent in his movement and positions himself superbly.