Ever thought what are the largest stadiums of the world, the most beautiful or the ones with the greatest football fans and the best possible atmosphere? Coming up with a list of iconic stadiums is no easy thing — without leaving some — but you can rest assured that all those making this list have had their special moments in world football history. Without further ado, here are some of the most amazing stadiums in football and a bit of history about them. (And don't forget, we are giving you a chance to play at an adidas Premiership or Championship Football Stadium!)
Camp Nou, Barcelona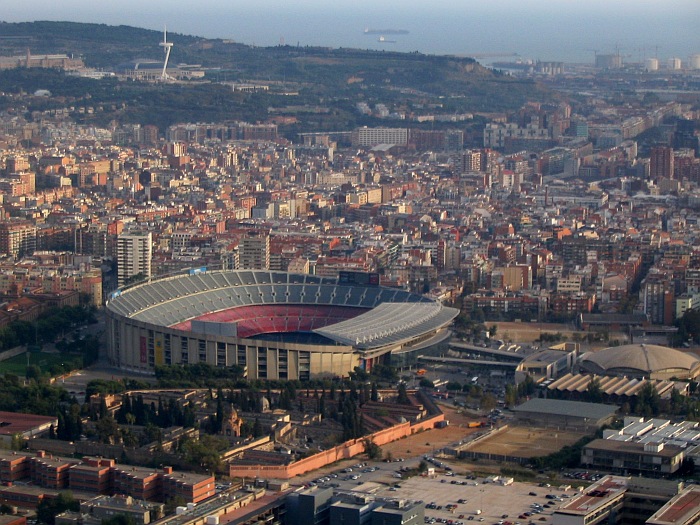 Home to one of the most popular clubs on the planet (or at least the team with probably the most exciting football these days), Camp Nou is not just a top-notch five star stadium, but also an intimidating arena for visiting sides. With a top capacity of 99,354 seats, the stadium and its home team stood as symbol of the free Catalan Spirit for several decades — the flowing football that started with Cruyff and his dream team, and continues with the current generation, symbolizes it aptly.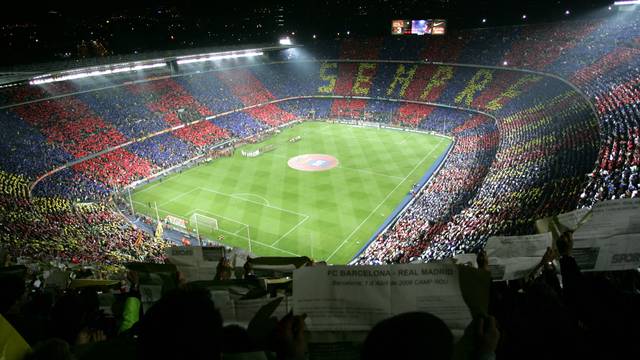 In the 1998-99 season, UEFA recognized the services and the functionalities of the Camp Nou by awarding it a prestigious five star status. There are such facilities as a chapel, Presidential box, VIP lounge, veteran players area, FC Barcelona club museum, nursery, press rooms, several television studios, etc
Maracana, Rio de Janeiro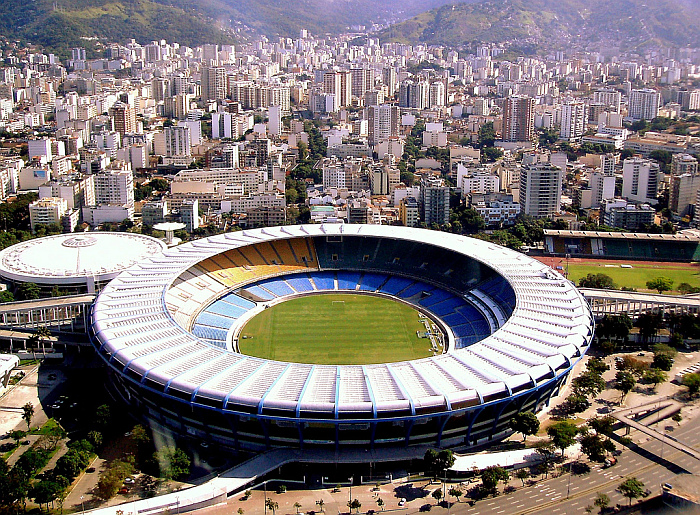 When it comes to passion and football, there is no better place than Latin America, where the beautiful game and fan frenzy reach a whole new level. With a capacity of 85,000 seats, the Maracana in Rio de Janeiro is one of those grounds that anyone with a sense of history and grandeur would love to walk out on.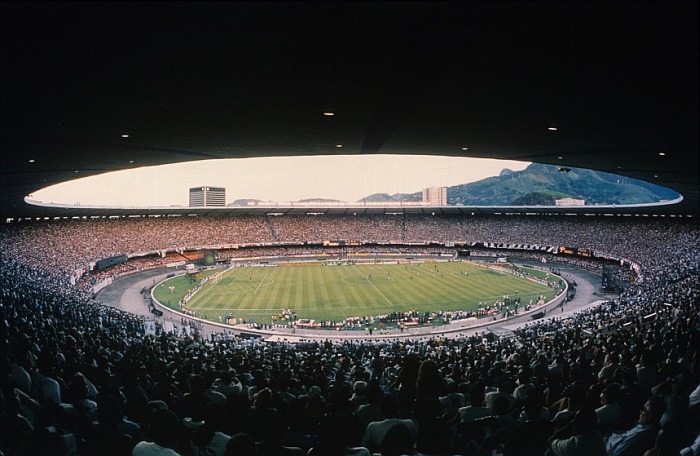 The Maracana is one of the venues to host matches at the 2014 World Cup. It'll become the second stadium in the world to host two World Cup finals, the first being the Estadio Azteca in Mexico.
Home to the Brazilian National team and its top club sides, the stadium hosted the unforgettable World Cup in 1950 which saw Brazil lose 2-1 to Uruguay in the finals — an event Brazilians still remember as the infamous Maracanazo. Another reason why the match is so famous are the little over 200,000 fans who watched that game from the stands. On top of these all, Maracana is also a stadium that hosted Sting, Madonna and even Pope John Paul II. Definitely worth making our list.
Wembley Stadium, London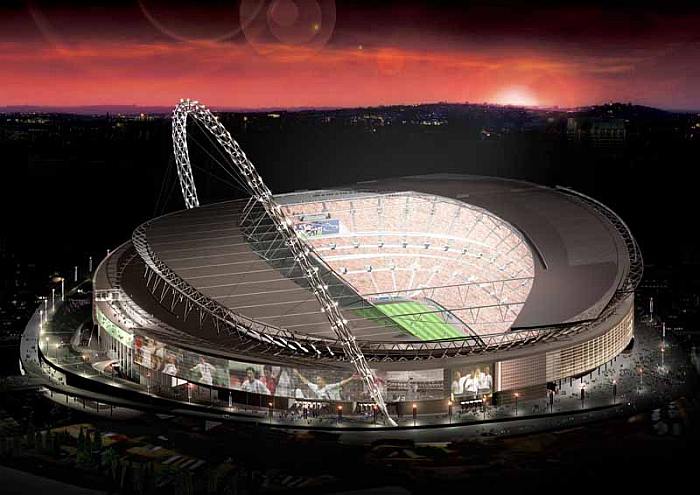 If you are an English football fanatic, then Wembley is probably the place you would want to walk out to display your football skills. With a capacity of 90,000, the stadium was constructed after the demolition of the Old Wembley stadium, which is a venue still close to hearts of most English fans. One of the very best stadiums in Europe, Wembley is the home to the widely followed English national team and probably the place where they practice all those 'missed' penalty shots!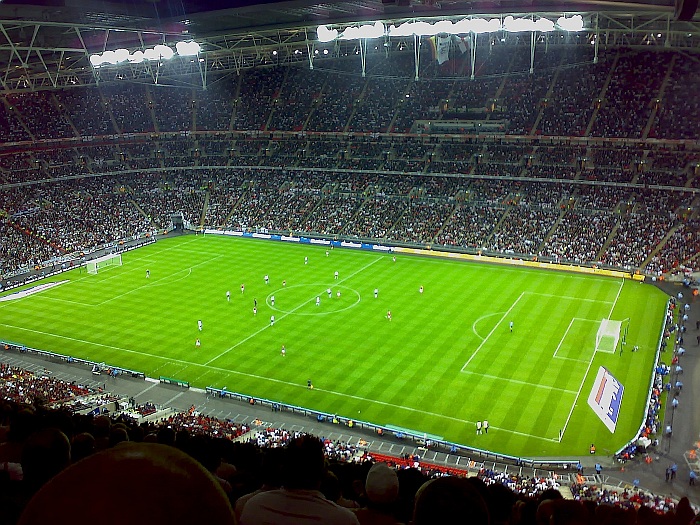 Wembley Stadium won the international Sustainability Award at the Stadium Business Awards 2012. Its Green Team have been working to reduce their environmental impacts at the stadium since 2007.
Bernabeu, Madrid, aka Santiago Bernebeu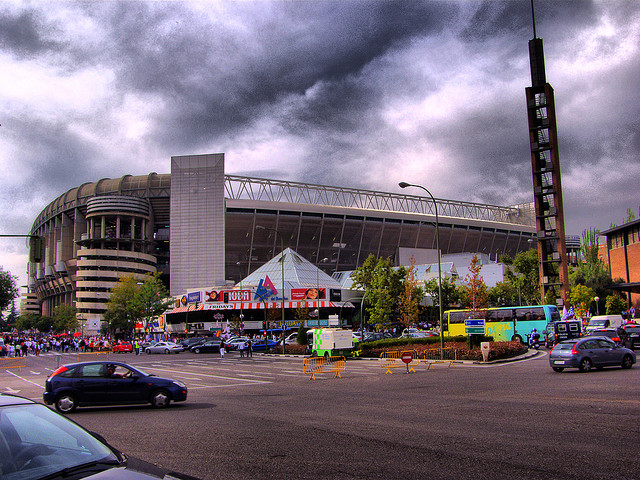 Estadio Santiago Bernabéu is the home to arguably the most popular football club on the planet and definitely Spain's biggest football club in terms of fan following. Home to the glittering stars of Real Madrid who have stolen the show on the field for at least several decades, the stadium is famous for its 'El Classico' matches that involve arch-rival Barcelona.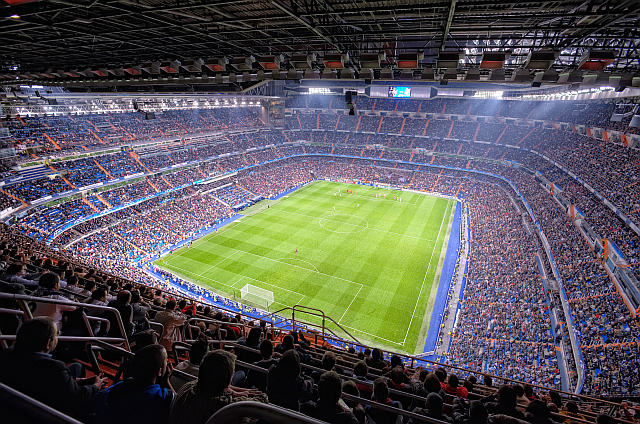 Intimidating as it is, the 85,000 capacity stadium would have been far more awesome had the plan of Florentino Pérez for a retractable roof gone through. We're eagerly waiting the upgrade though (should happen by 2015) with more commercial and corporate facilities and increase capacity to over 90,000.
Westfalenstadion, aka Signal Iduna Park, Dortmund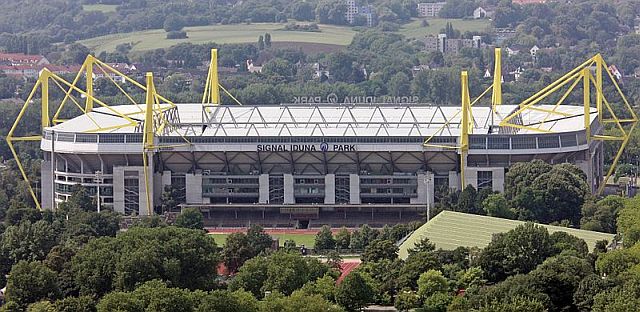 Westfalenstadion is Germany's biggest football ground. With a capacity exceeding 80,000 for league matches and 65,000 for international games (no standing space here), the home of Borussia Dortmund can be as intimidating as any soccer stadium on the planet as you walk out. And if you do wish to play there, then be prepared for the intense and loud 'Yellow wall', which is what its south terrace filled with home fans is called.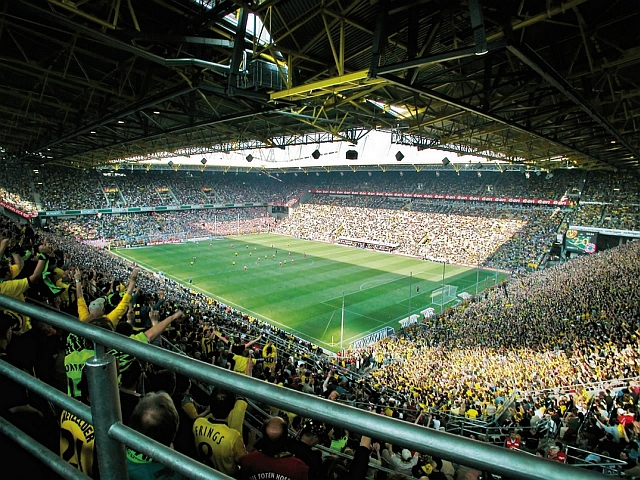 An interesting fact is that the stadium has the largest free-standing grandstand in Europe and is often referred to as the "Temple of the Yellow Wall".
During one of its renovations, construction workers found an undetonated 450 kg bomb dropped by an Allied bomber in World War II that was only about one metre below the halfway line on the pitch. Talk about explosive history, eh?
San Siro aka Stadio Giuseppe Meazza, Milan

The definitive Mecca of Italian football, San Siro is the place you would want to step out, all ready for actio. Visiting teams know that no matter who they are, going into the temple of Italian football and its two biggest clubs, FC Internazionale and AC Milan, promises the most difficult challenge possible.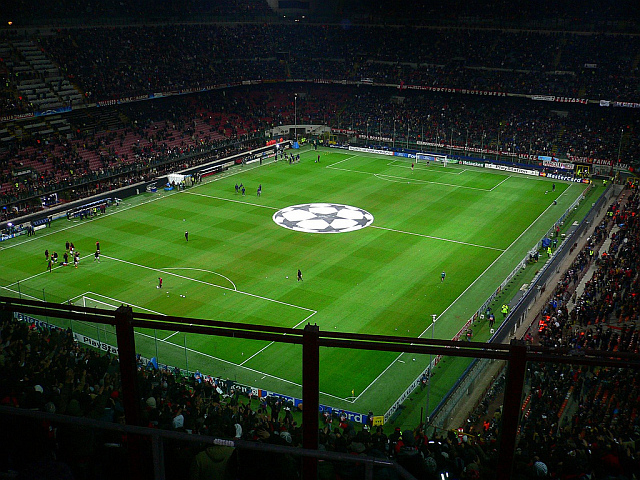 There's probably no other ground, home for two such magnificent clubs at the same time — a real life museum showcasing some of the best glory of the European football.
Borg El Arab, Cairo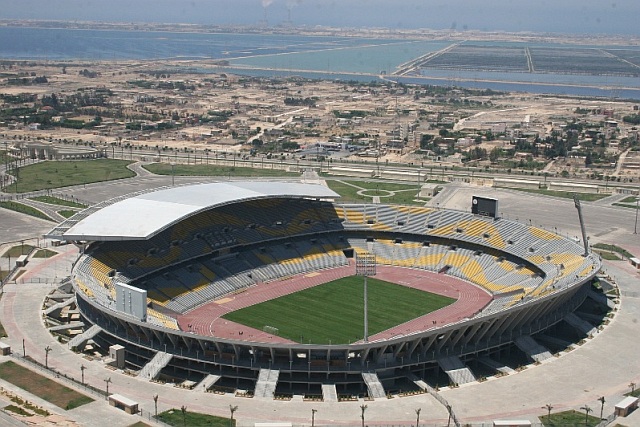 Cairo and football you may ask? We reckon that Egypt could more famous for the pyramids and its diving places, rather than its dreamy football venues, but with a seating capacity of around 86,000 and designed to host all the Olympic activities that include track and field, the Borg El Aarb is a unique ground that offers a lot more than just a game of football. Add all those fancy saloons, the 32 restaurants, a 200 rooms hotel for players and we think you're looking at a top notch stadium.
Old Trafford, Manchester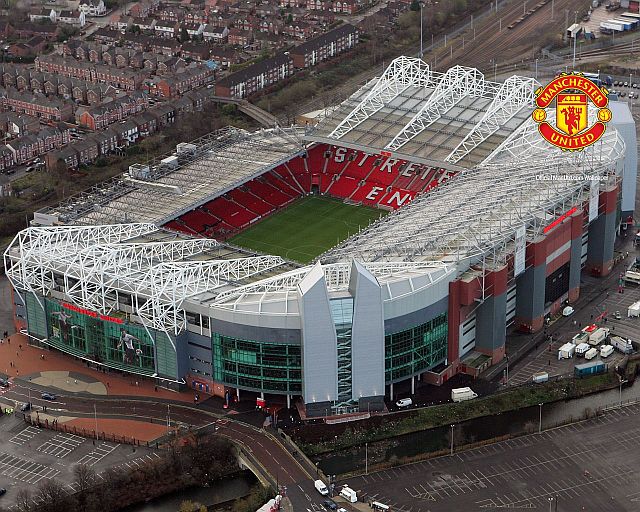 For most football fans across the world the fact that the capacity of Old Trafford is only 75,765  won't matter one bit. Nor will the fact that it might not have the most intimidating stadium atmospheres on the planet. But simply being home to Man United and you can see it as the Theatre of Dreams — citing the words of legendary Bobby Charlto.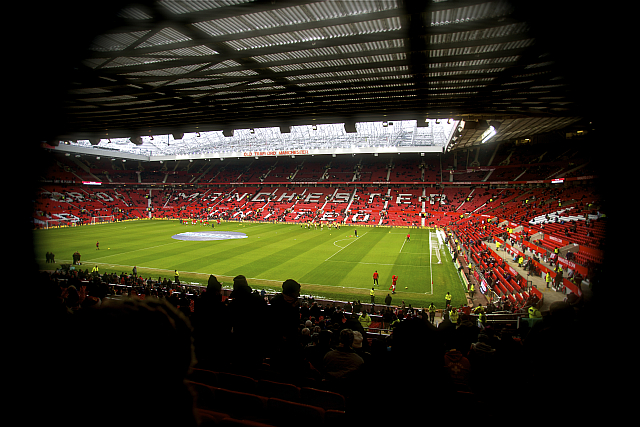 The simple thought of setting foot on the pitch of Old Trafford, its stunning history (just like Westfalenstadion, it got his fair degree of bombing  during WWII) and you already understand why people may queue for days or weeks, to watch their faves.
In 2015, Old Trafford will be host to matches of the 2015 Rugby World Cup
Olympiastadion, Berlin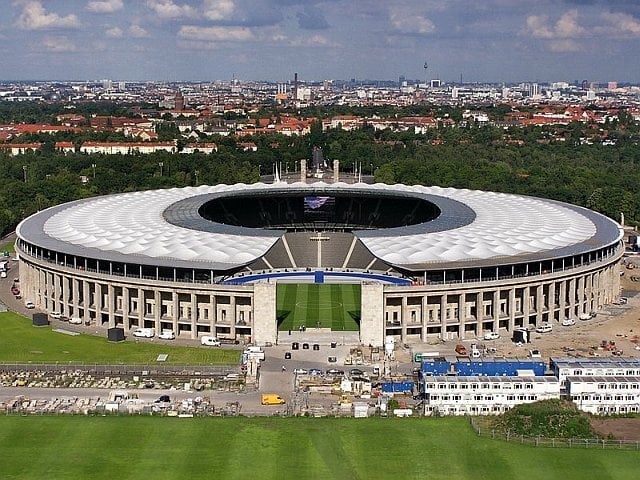 Some would say that the Olympic stadium in Berlin may not be as popular as others, mainly because of the less popular home team — Herta BSc. Quite big, with 76,064 occupant, and a rich heritage which dates back to 1936, the stadium definitely makes for a memorable venue.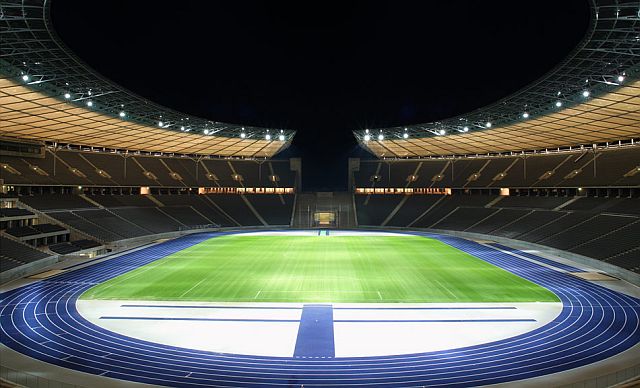 Did you know that the stadium features a total of 4,226 business seats, 63 VIP lodges and 13 sky boxes, and that top artists like AC/DC, Guns N' Roses, Madonna, Celine Dion and Bruce Springsteen, have had their shows hosted in Berlin?
Estadio Azteca, Mexico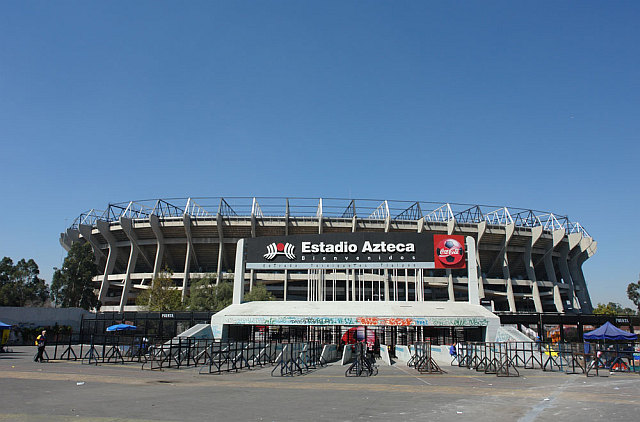 The Estadio Azteca is the only ground in the world to host two FIFA World Cup Final matches. Home of the Mexican national football team, Estadio Azteca can get both loud and colourful when at full flow. And if you wanted a hint about the atmosphere on this fabled venue during a top match, note that it has a capacity that easily exceeds 104,000 — just make sure that you are used to its high altitude, first!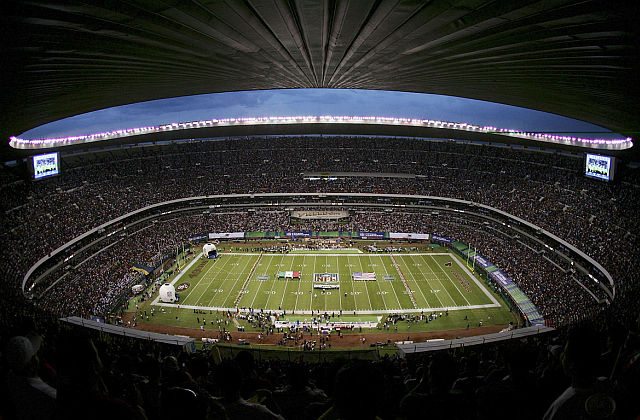 Football fans in Mexico know the Azteca as the memorable football ground where the "Hand of God" manifested itself when Maradona actually hand balled it into goal.
Allianz Arena, Munich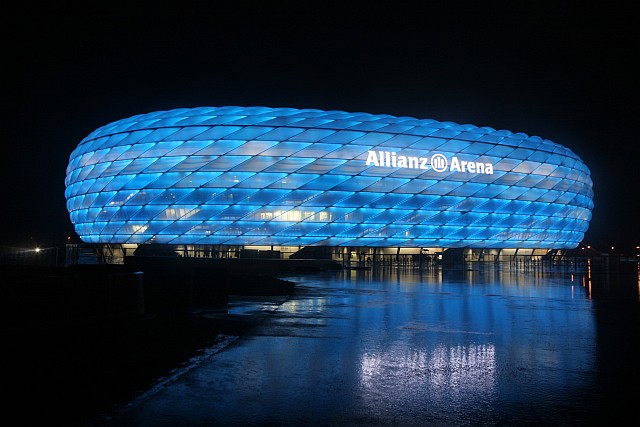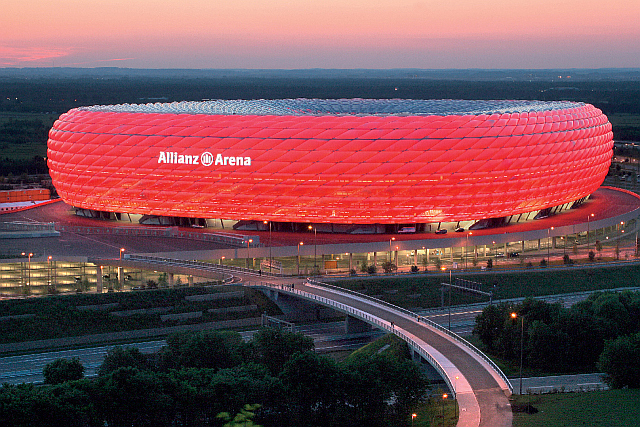 Another great German venue is Bayern's stadium. With a capacity of 66,000 seats Allianz Arena is the third biggest stadium in all of Germany. One of the features of the stadium is the closable doors that were installed in 2006 after members of the club complained about a 'cold draft' in the arena that made for an uncomfortable atmosphere.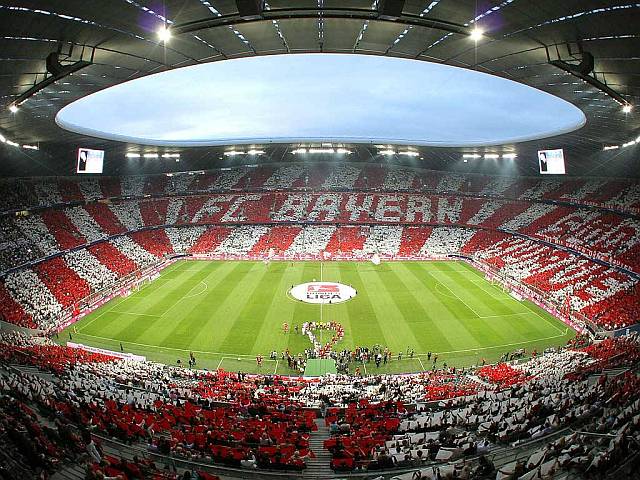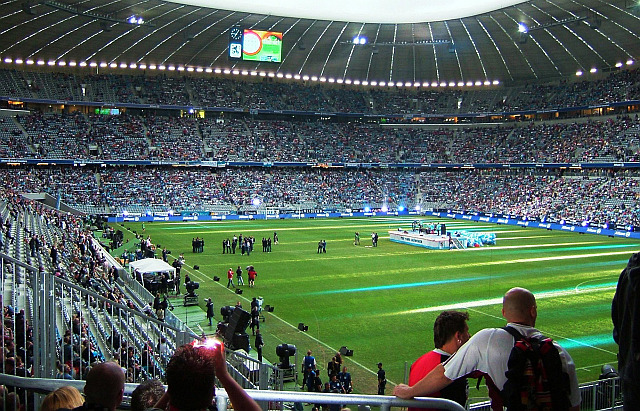 One of the venues that hosted the 2006 FIFA World Cup games, the Allianz Arena stadium construction cost was €340 million; it features 106 VIP boxes accommodating 1,374 guests, 2,200 business seats, 6,000 m2 of catering facilities and 300 HD-TV monitors, making for a highly stylish football ground.
FNB Stadium, aka Soccer City, Johannesburg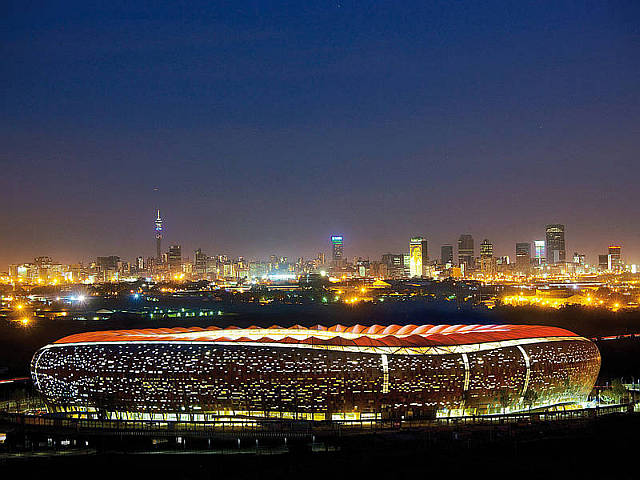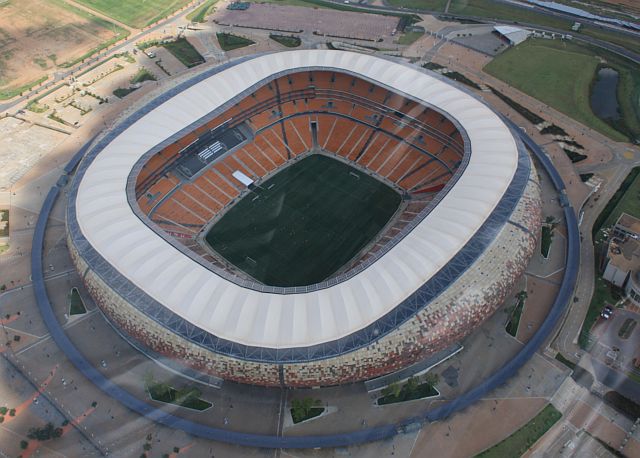 FIFA described the FNB Stadium in Johannesburg, as "one of the most artistic and awe-inspiring football venues on the African continent" for being a unique architectural landmark. With a capacity of 95,000, Soccer City, or "The Calabash" as it's been nick-named, is the venue where legendary Nelson Mandela made his first speech in Johannesburg after his release from prison.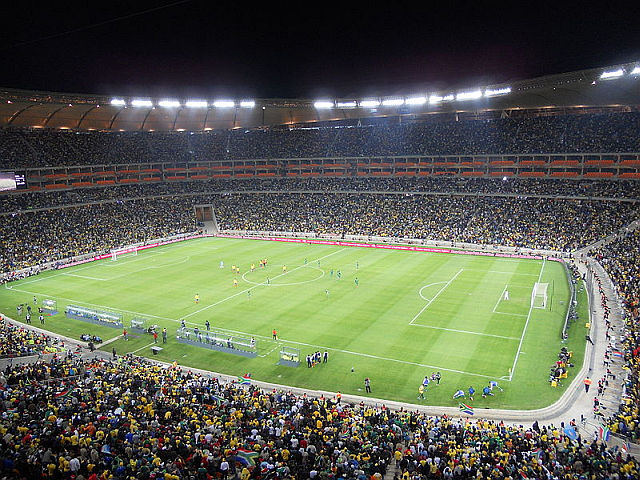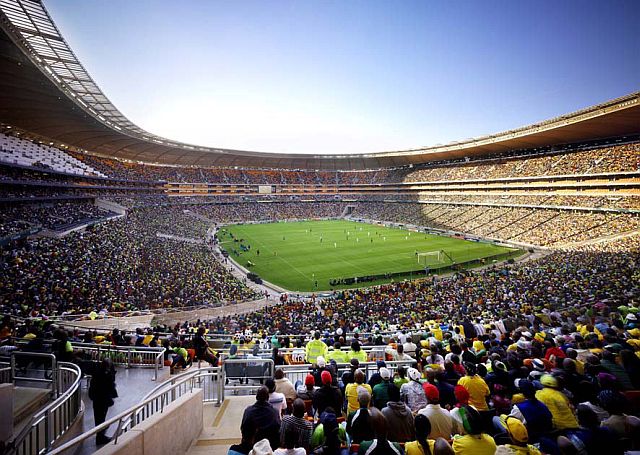 It's clad with a mosaic of fire and earthly colors that represent the Spirit of Africa. We think it's the perfect location to strut out to celebrate the Spanish win of  the 2010 World Cup one more time, but we'll let you decide.
Rungrado May Day Stadium, Pyongyang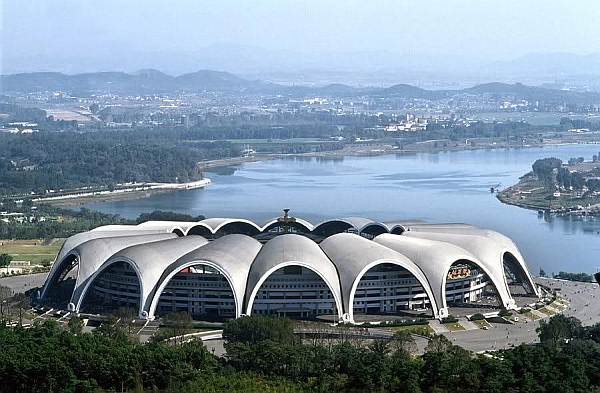 Located in Pyongyang, North Korea, the Rungrado May Day Stadium is one you might want to pick for the sheer audacity and the magnitude of things. The largest stadium in the world by virtue of its capacity, it can house 150,000 people comfortable — promising a spectacle you will never forget in a lifetime.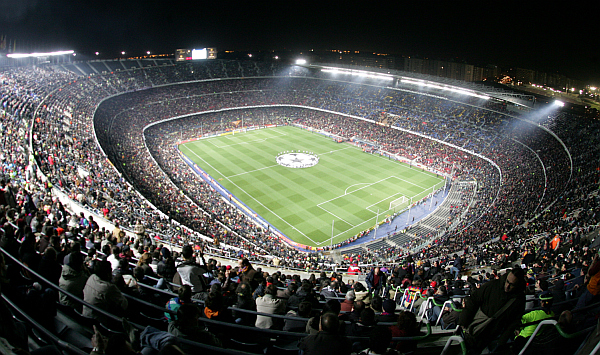 Famous for its mass games performances, the site has an eerie history, as a number of North Korean army generals implicated in an assassination attempt on Kim Jong-il were executed via burning in the stadium. A must see, for sure!
Estadio Alberto J. Armando, aka La Bombonera, Buenos Aires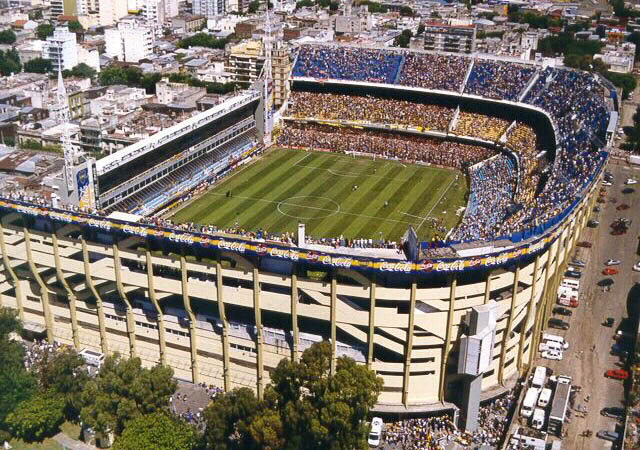 One of the most exclusive and exceptional football stadiums in the world is located in the La Boca district of Buenos Aires. Home of the famous Boca Juniors, La Bombonera is often recognized as the home of the legendary Diego Armando Maradona, and is also known as the chocolate box because of its very unique shape. With three sides of the ground surrounded by a giant U-shaped structure and a thin fourth side, visiting teams are trapped in a hysterical and vociferously loud atmosphere.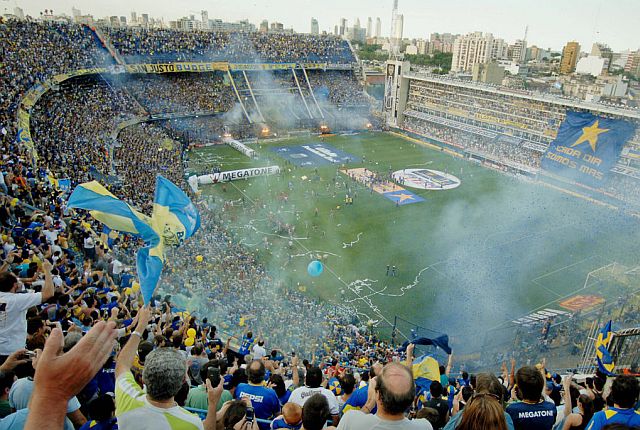 This also gives the stadium unmatched acoustics and it said that when Boca fans are at top pitch (which is like, aways), then the lone single stand actually shakes because of the uproar.
With a third-tier adding to the intimidating feeling, it takes a brave man to put on a River Plate shirt and walk out here. Don't you think?
So which one of these is your favorite? Please take some time to vote in the poll below!
And note that we are giving away a chance to play at an adidas Premiership or Championship Football Stadium!
Loading ...