#SUPPORTINGGRASSROOTS
During the COVID-19 pandemic, we set ourselves a mission of #SupportingGrassroots. As the UK's leading teamwear specialist and the provider of equipment and accessories to thousands of clubs, we felt it was our duty to do what we could to help the grassroots community during this difficult time.
CREATE & C

O
L

O

U

R

COMPETITION

Our design team, who were working from home, quickly got to work on creating a colouring book for coaches to provide their players with to keep them entertained and engaged with their club. We also felt it was important to reiterate the 'Stay at Home' message while also paying homage to the wonderful NHS staff who have worked tirelessly to protect us all during this difficult time. We received 1000s of fantastic different designed kits, footballs and boots from all over the UK.
FROM STARS TO STRIPES, FROM YELLOW TO PURPLE, THE ENTRIES WE RECEIVED WERE FANTASTIC…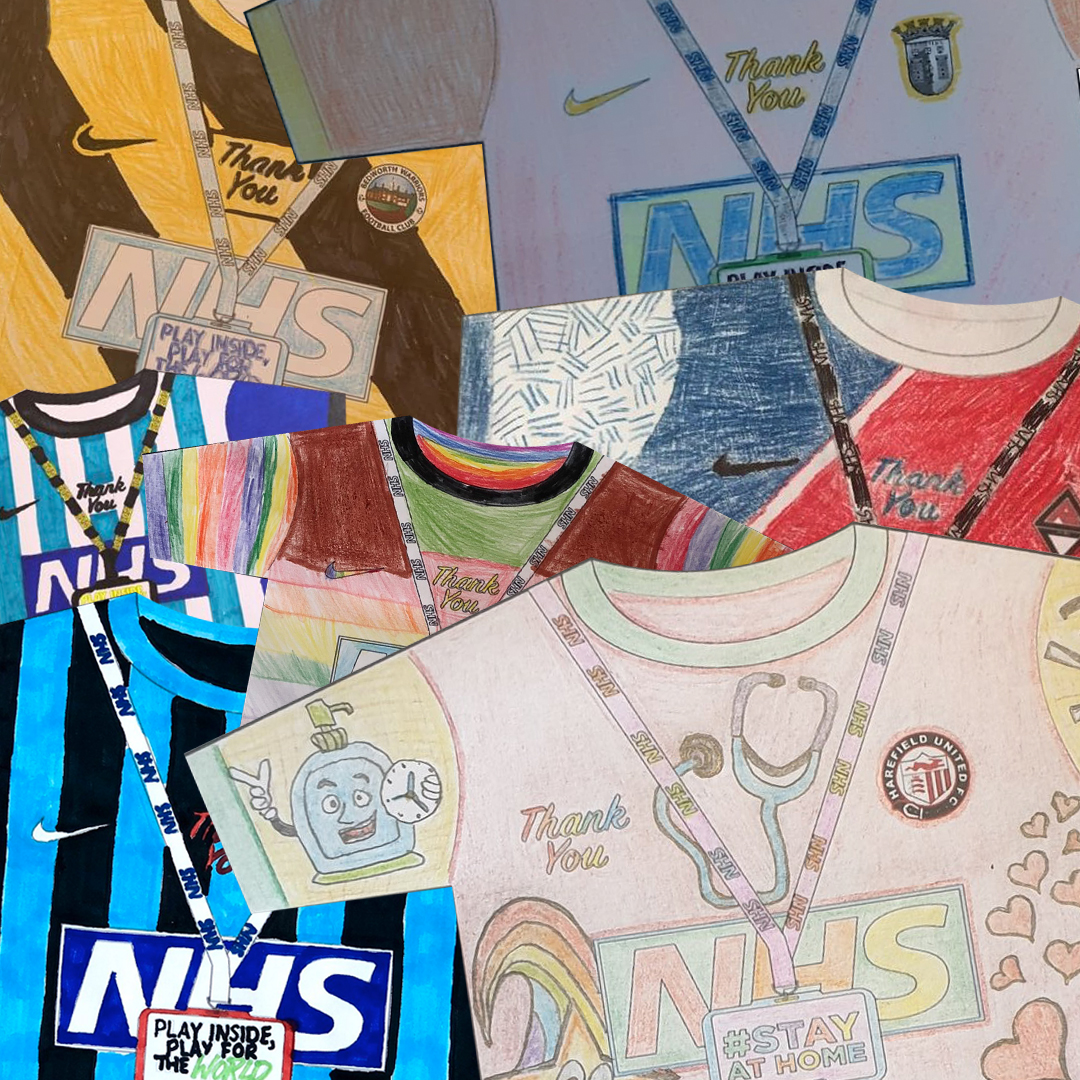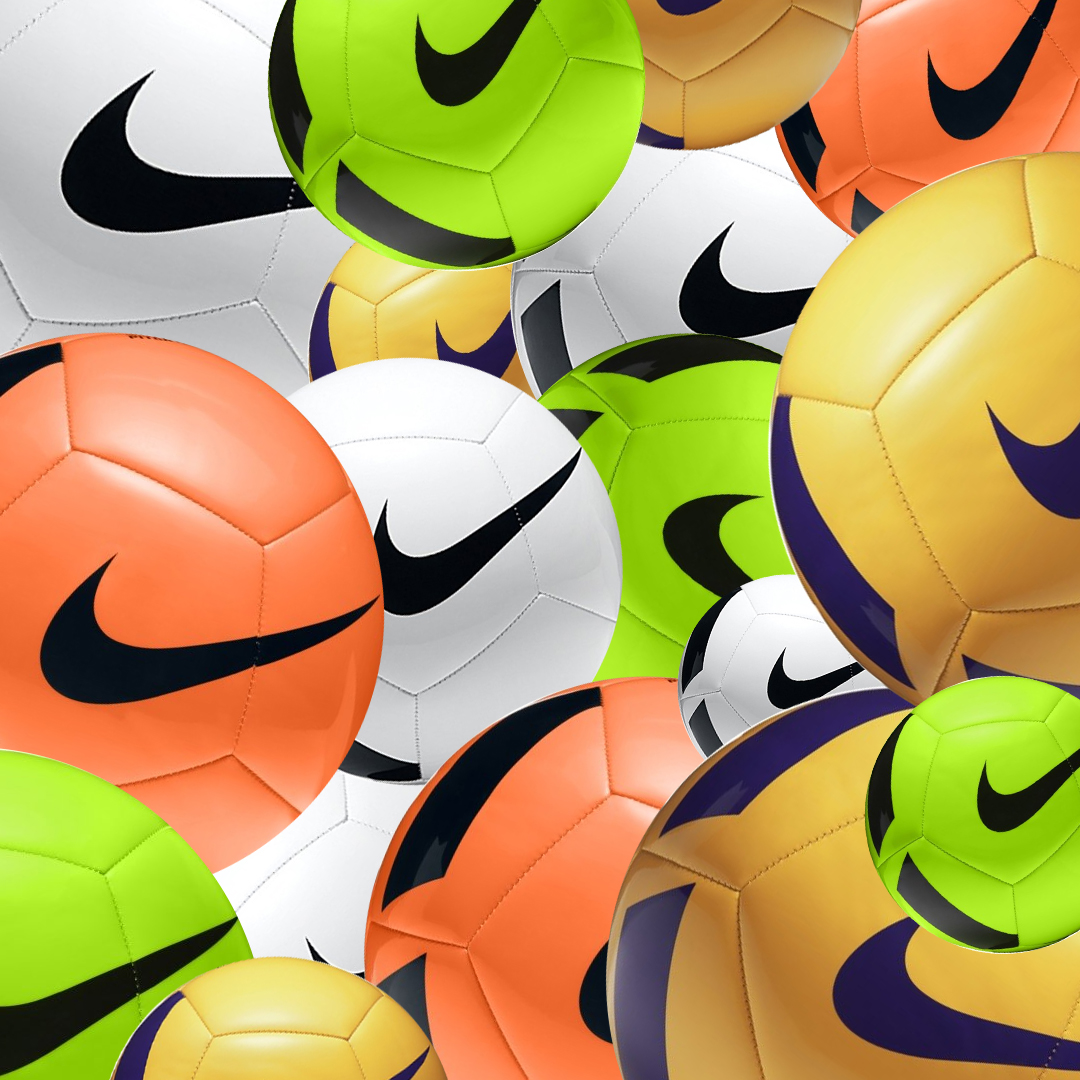 AND 60 LUCKY WINNERS RECEIVED A FREE FOOTBALL
SIGNED SHIRT GIVEAWAY
We were lucky enough to have our hands on 16 different signed shirts from Nike and adidas football club's and International Federations including a signed 2018 England shirt. We decided to give these shirts away with the aim that they would present a fantastic opportunity for club's to raise funds if they needed to through auction or raffle.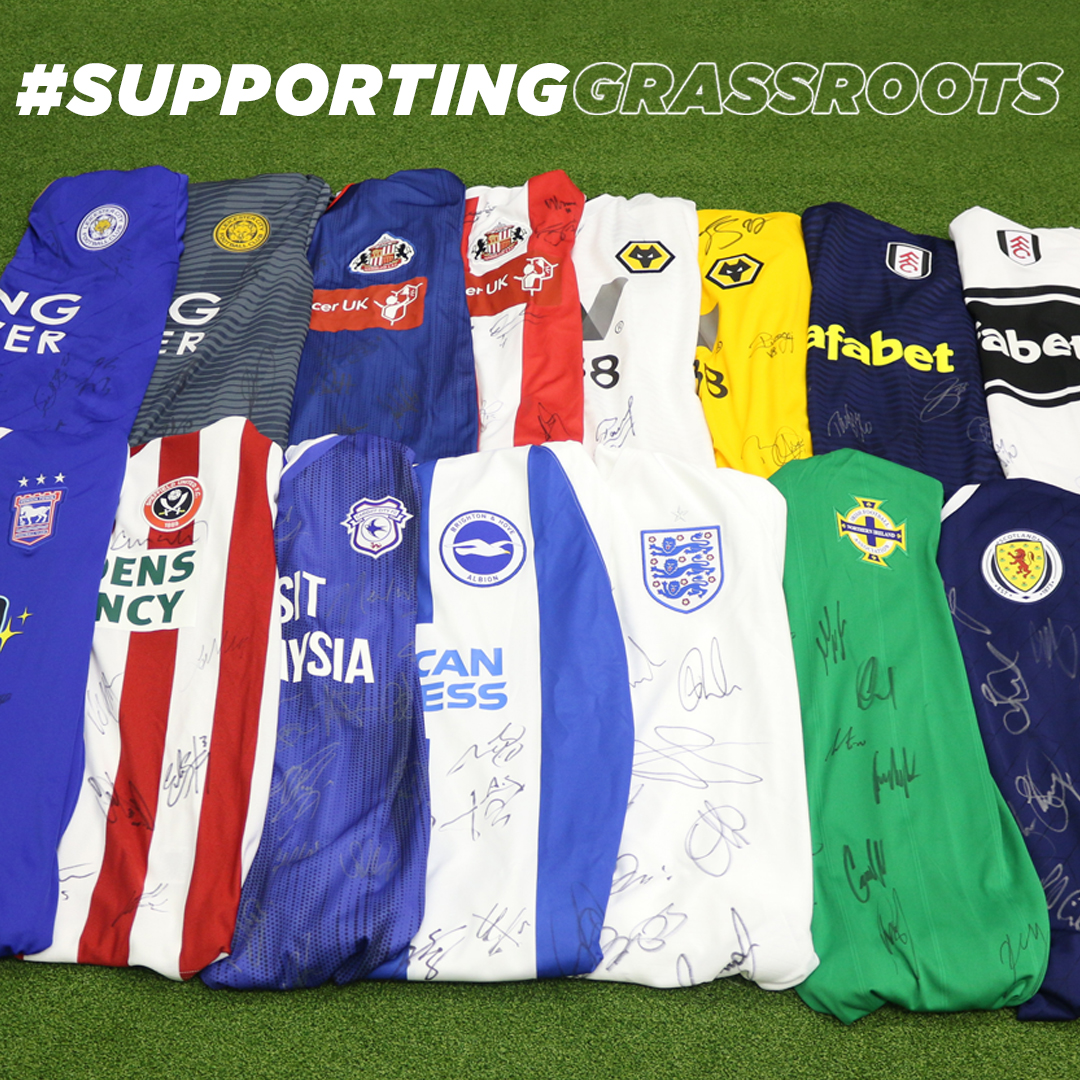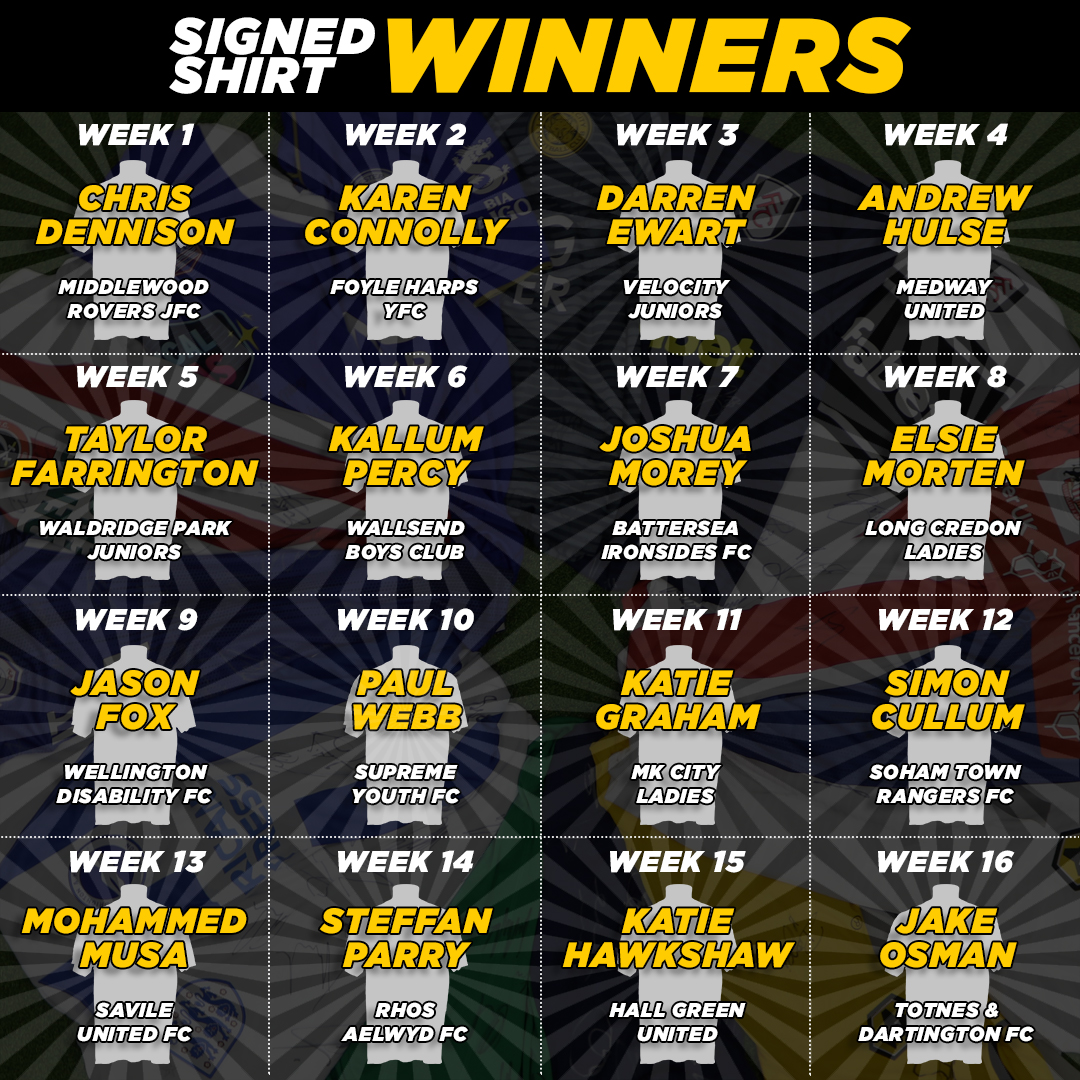 16 WEEKS LATER, WE HAD 16 LUCKY WINNERS FROM CLUBS SPEAD ACROSS THE UK.
CHECK OUT SOME OF THE WINNERS BELOW.
Middlewood Rovers Junior Football Club with their signed England jersey.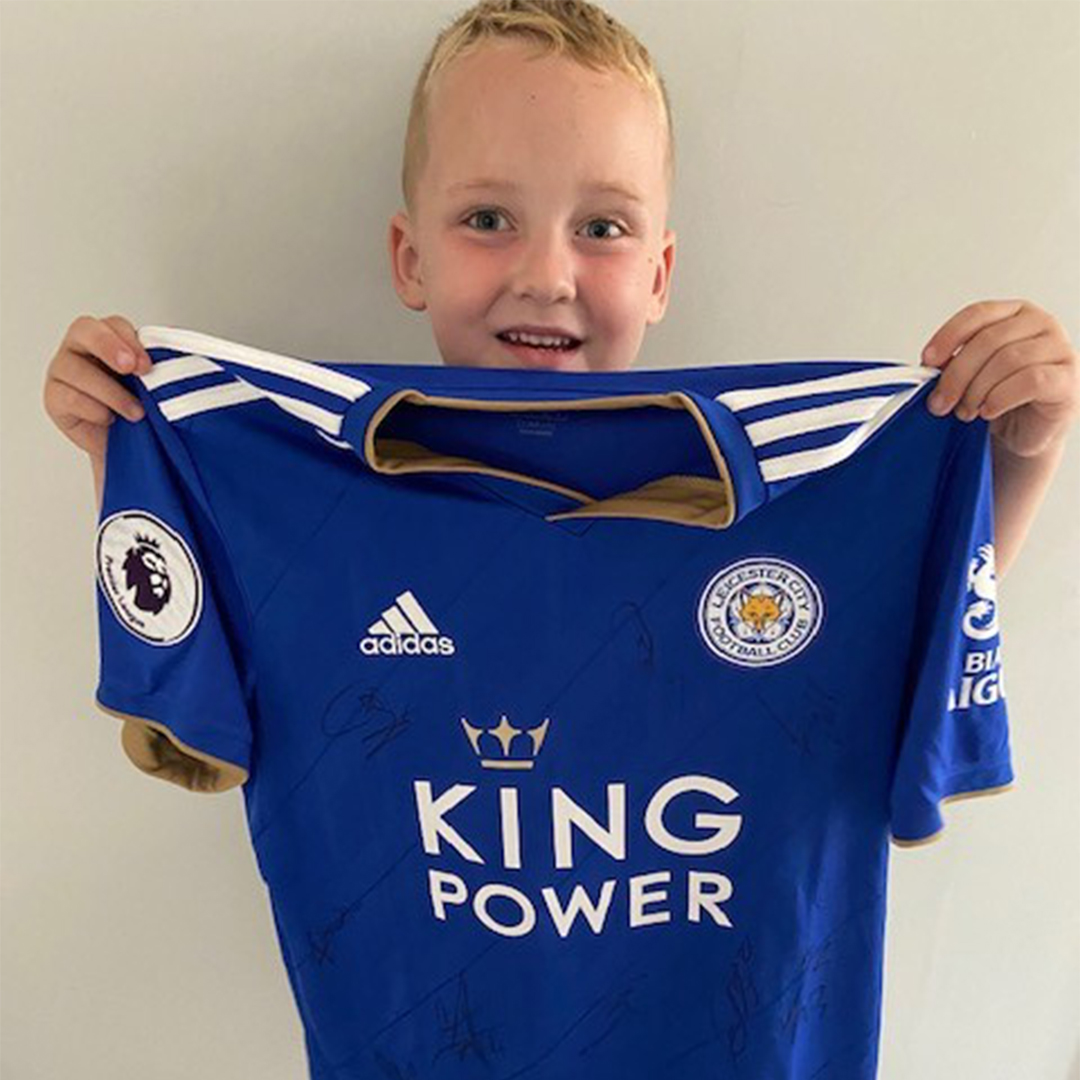 Medway United holding up their signed Leicester City home shirt.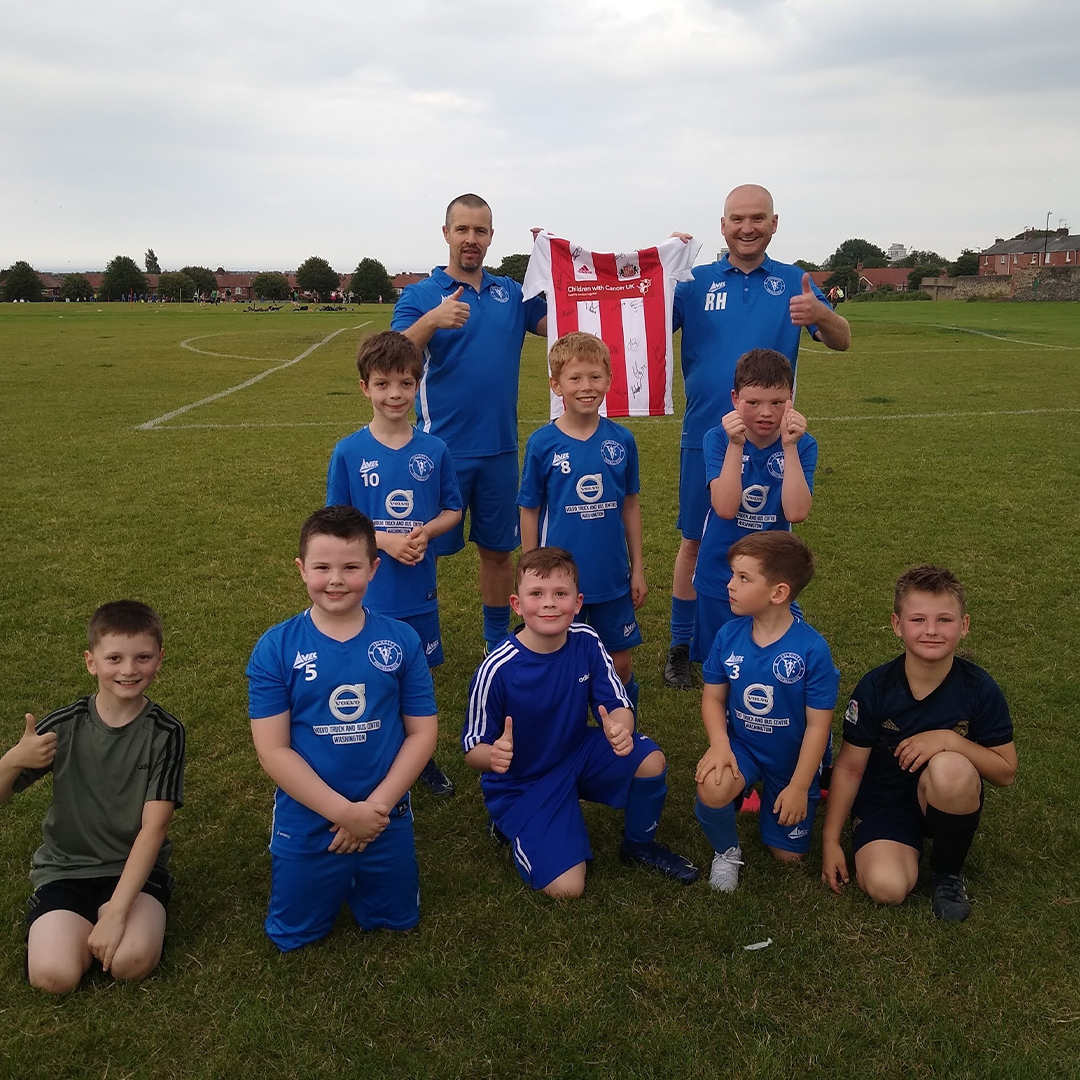 Velocity Juniors and their signed Sunderland home shirt.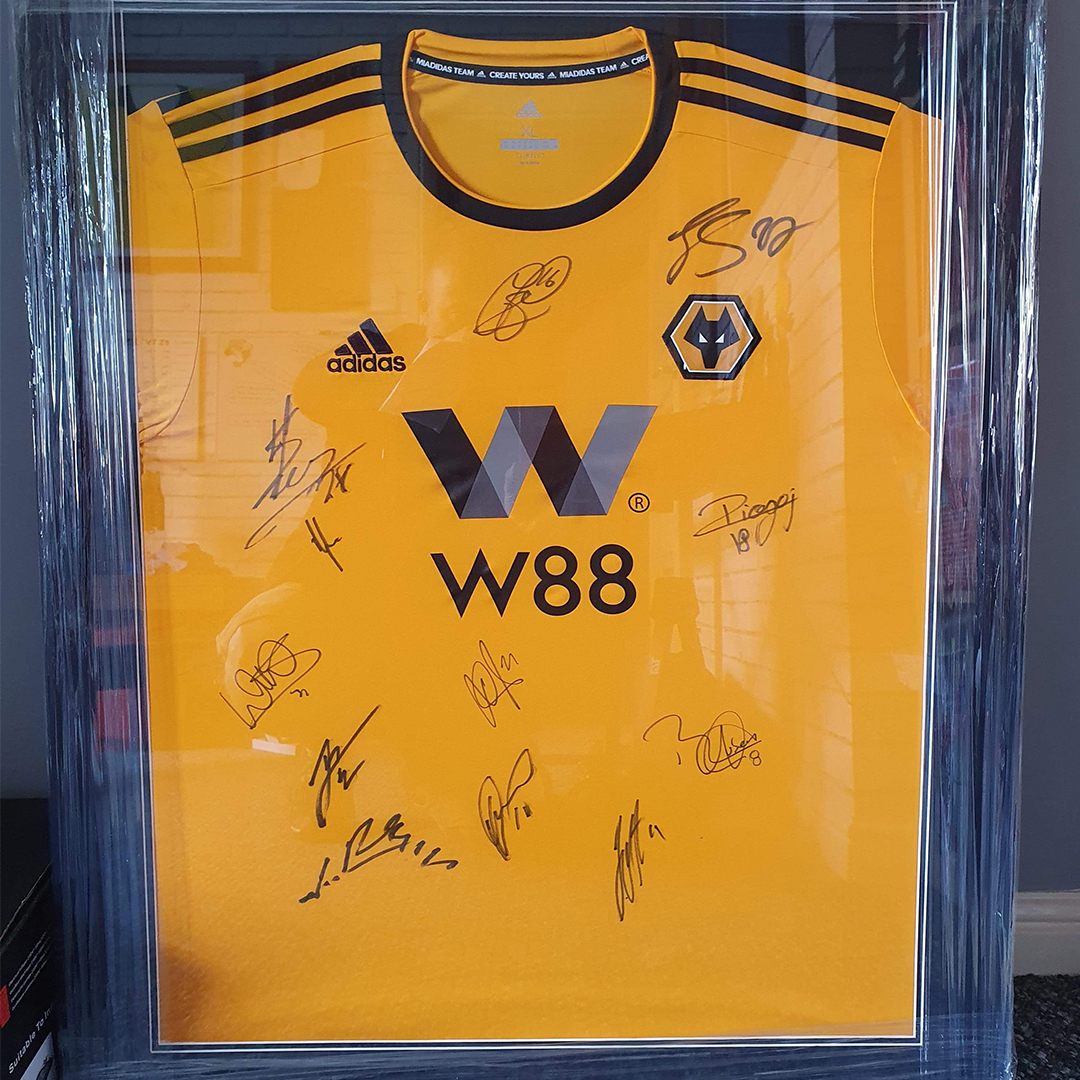 Waldridge Park Juniors framed up their signed Wolves home shirt.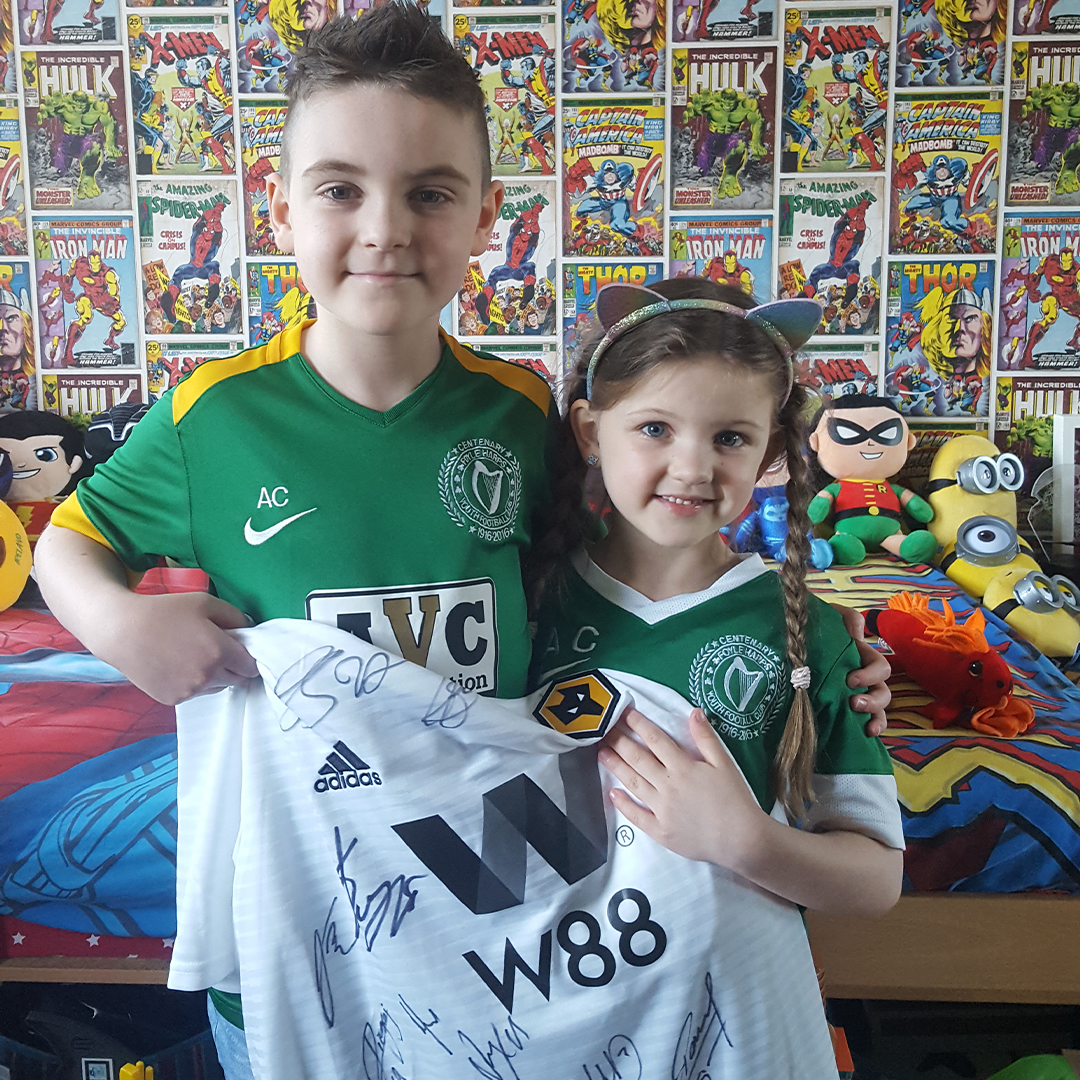 Foyle Harps YFC with their signed Wolves away shirt.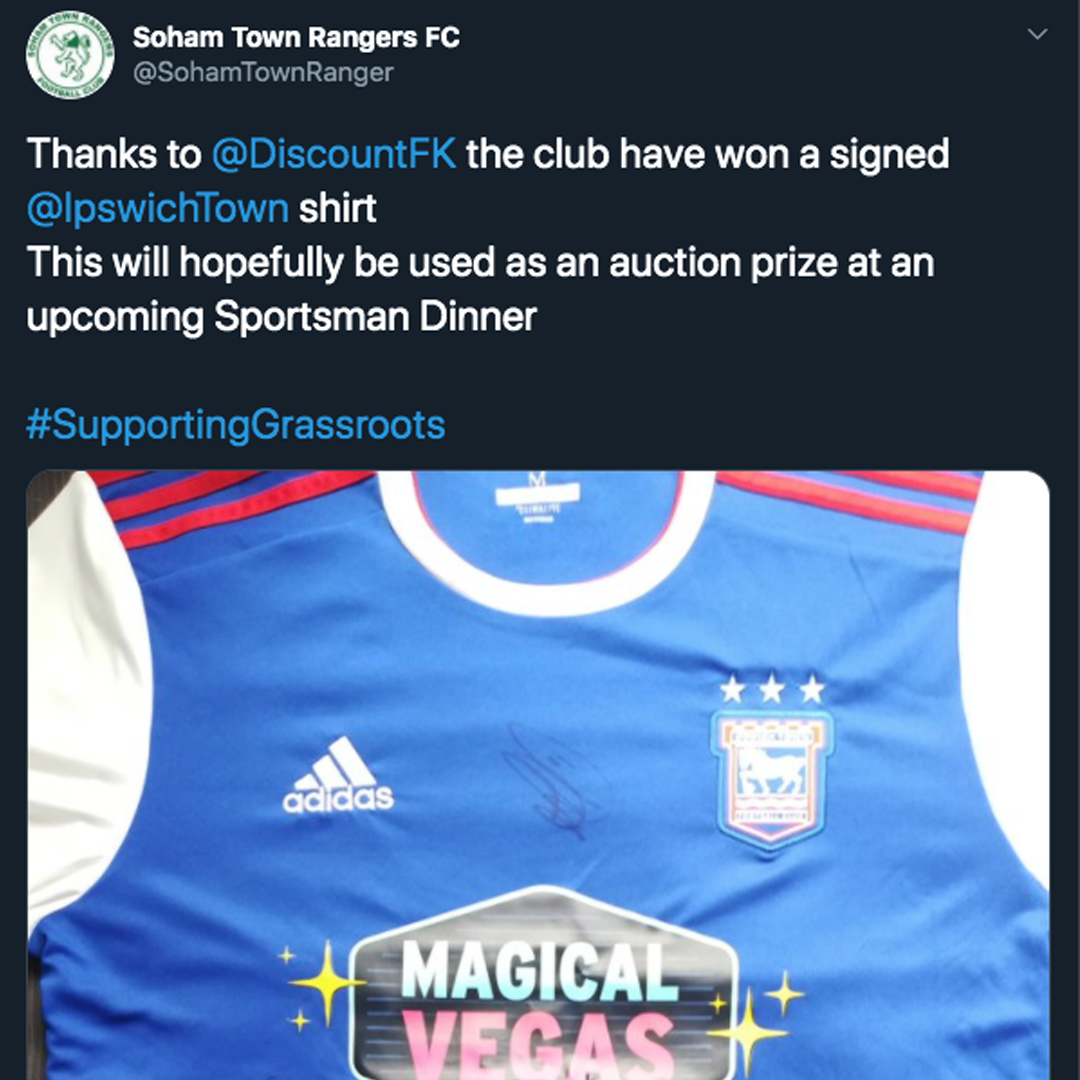 Soham Town Rangers FC plan to use their signed Ipswich Town home shirt as an auction prize.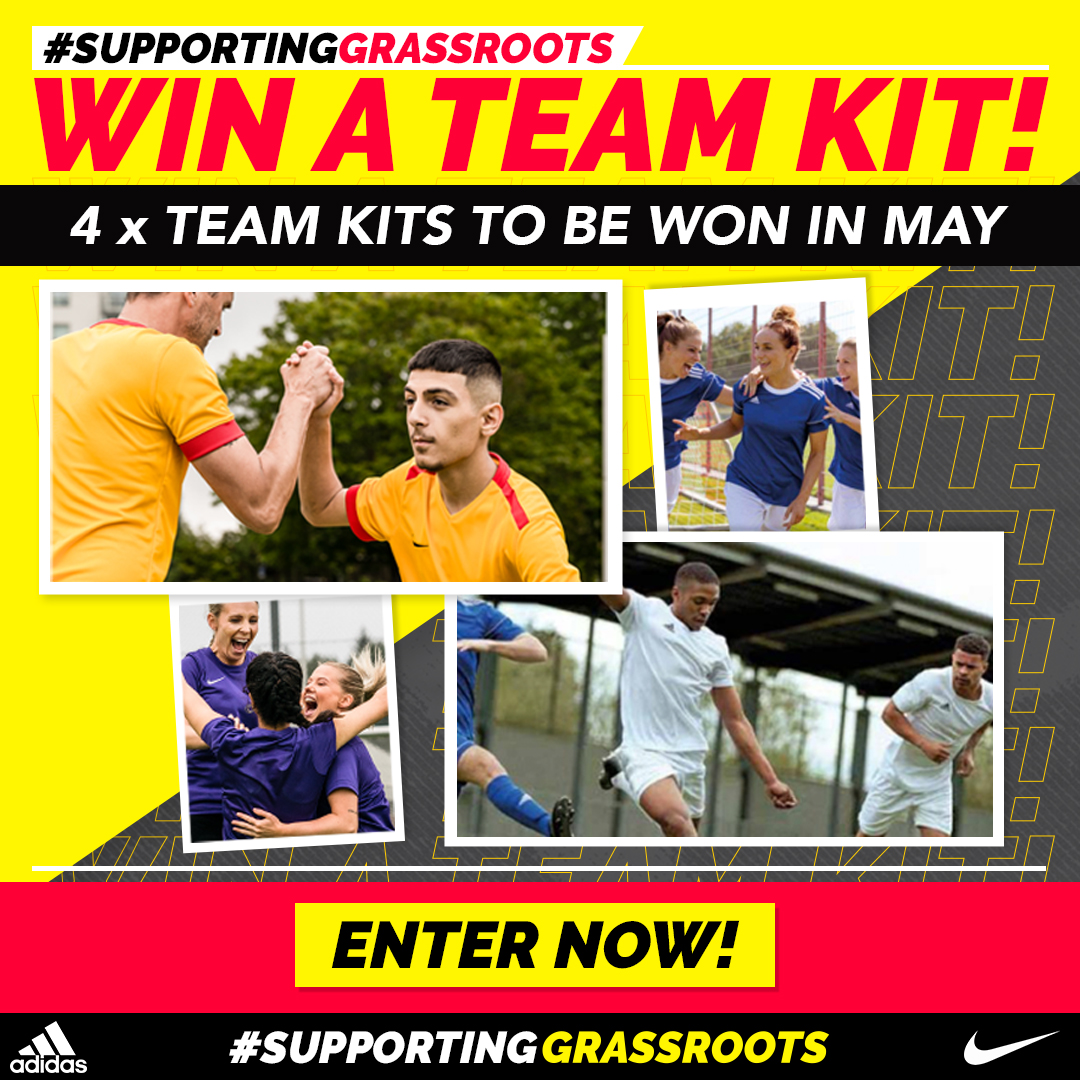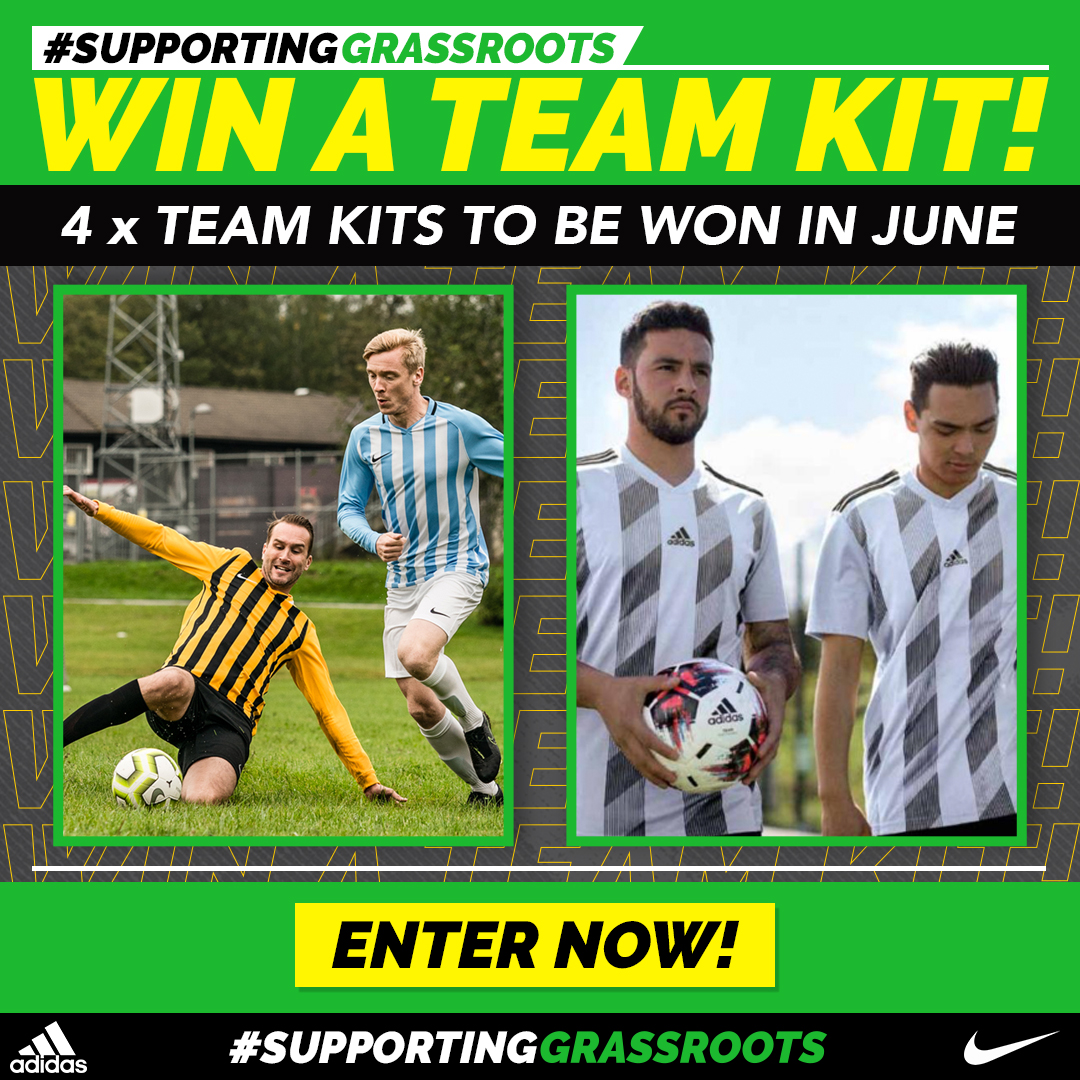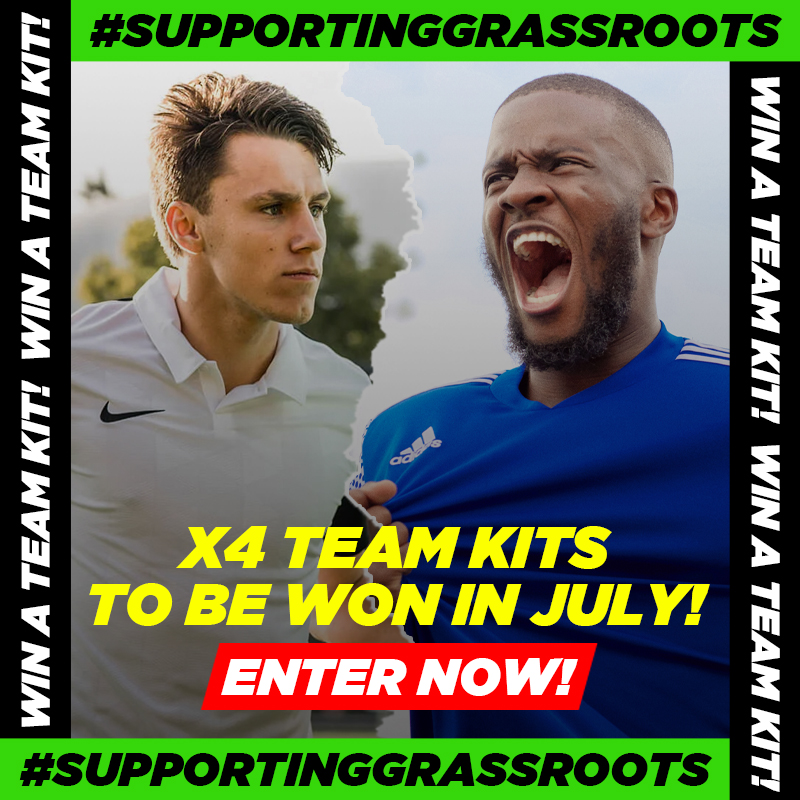 KIT GIVEAWAYS
We know that sometimes purchasing kit can be difficult, whether that's obtaining money through a sponsor or it being self-funded, and we also know it has become much more of a headache during the Coronavirus Pandemic. That's why we decided to try and do our part by giving away a full kit every week to a club across the UK in the months of May, June and July. We received thousands and thousands of entries but unfortunately we could only pick one winner per week. Check out some of our lucky winners below.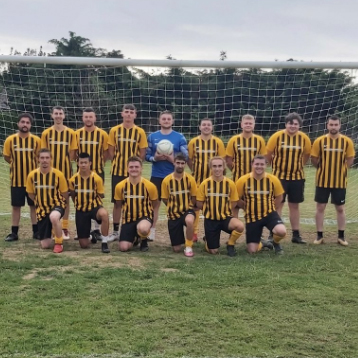 SIGN UP
Our email newsletter is a great way to stay up-to-date with everything going on at Discount Football Kits.
With it you can be among the first to receive news, free delivery codes, discount codes and the latest offers from the UK's leading branded teamwear specialist.
So, for all these exclusive benefits, as well as regular promotional codes and vouchers make sure you sign up to our newsletter today. Just enter your email address below.