Set-pieces are one of the universal tools available to all teams at any level of the game. But more often than not, their effectiveness isn't fully realised. When issued correctly, set-pieces can create additional outlets for scoring goals and add a whole new dimension to a team's overall attacking prowess.
Free-kicks remain arguably the most glamorous set-piece in the game. This is the general consensus for two reasons: if we're talking purely direct free-kicks, you can't help but find yourself mesmerised whenever a player steps up to try their look from range. For example, it's difficult to look past Cristiano Ronaldo as one of the most dominant figures in this area. And while there may be glaring question marks hanging over the Portuguese man's accuracy, it still fills you with that same excitement when one eventually does find the net.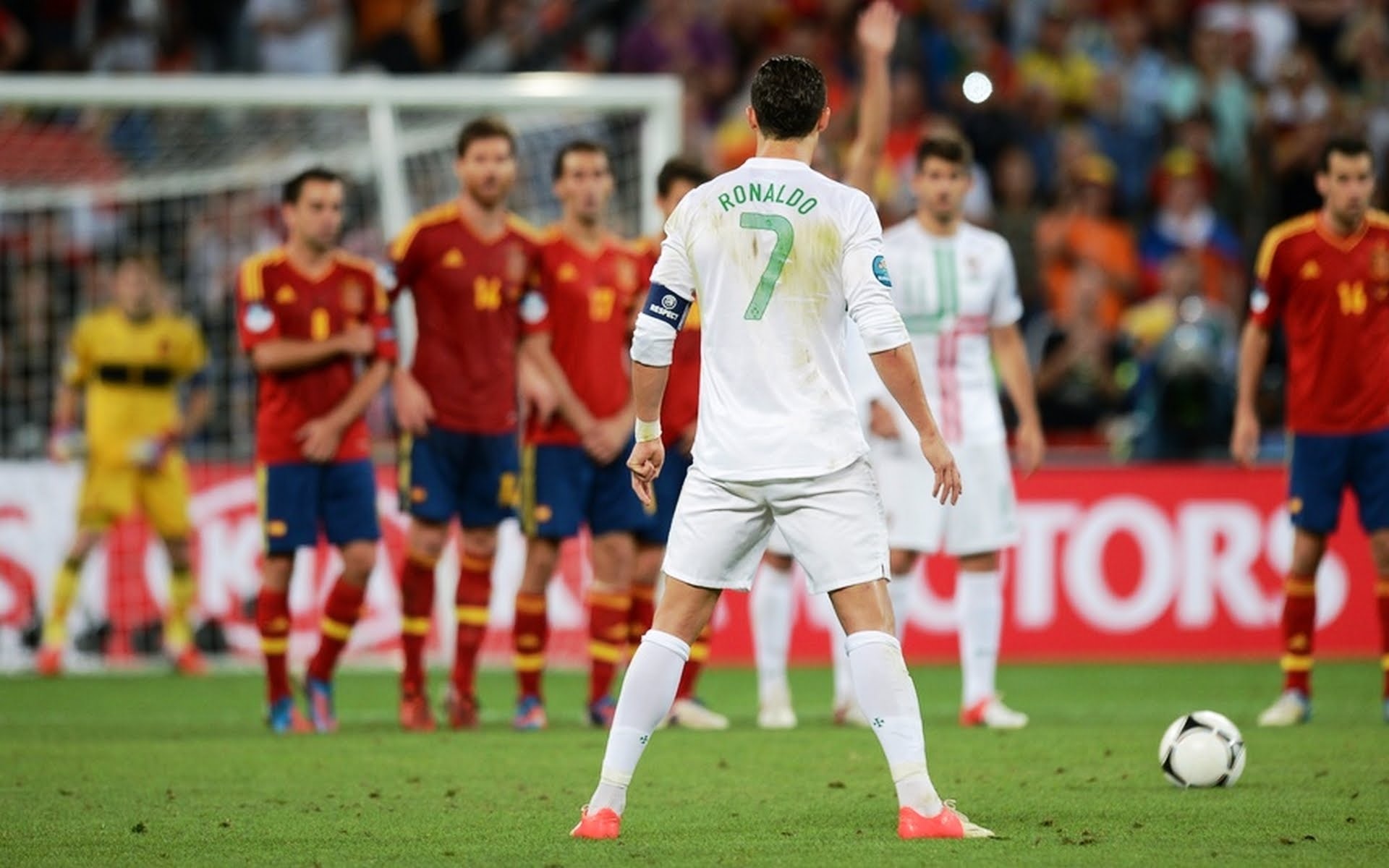 As for short free-kicks, these were frequently adopted by Barcelona a few years ago, and now Manchester City more recently. The common thread here is Pep Guardiola whose style of play encourages quick, fluid passing and movement which particularly suited his relatively small-sized Catalonian side.
Grassroots
Given the nature of the sport and the personalities that occupy it, it's no surprise that this set-piece can prove the most frustrating across all levels of the game. This is mainly due to the selfish tendency of prioritising personal achievement over collective success. While taking a shot on goal can sometimes be the stronger option available, it's vital to remember that there is a certain time and place to employ this approach.
Putting that to one side, your team can choose between two options. The first is based on the height and adequacy of your teammates in the air. Floating balls into the box allows your team to hassle opponents and pile pressure onto their defensive responsibilities. This tends to be the more traditional technique of delivering a cross from a free-kick, relying on using the attacking team's advantage of operating from a moving position as opposed to a static one.
Alternatively, you can plant the ball on or around the penalty spot, beyond the cluster of players congregating towards the 18-yard box's by-line. This might be a preference in unfavourable conditions for the defending side. The benefit is that this can induce chaos inside the box, unsettling your opponents and thus increasing the likelihood of a defensive blunder. Additionally, if your team hasn't scored from the initial opportunity, the conditions typically provide multiple chances for a goal due to the expected pressure on the goalkeeper's area, catching defenders unprepared and defending players misreading the ball's trajectory.
Implementing this approach during training is made easier with the use of slalom poles. This accessory can serve as a guide for where the free-kick taker should direct the ball towards from a set-piece. Their purpose is typically centred around improving agility and quickness – two vital components for either side during free-kicks. But not only will the slalom poles function as directional markers, they will also create an additional obstacle for both attackers and defenders to avoid or focus on within the 18-yard box during their respective phases.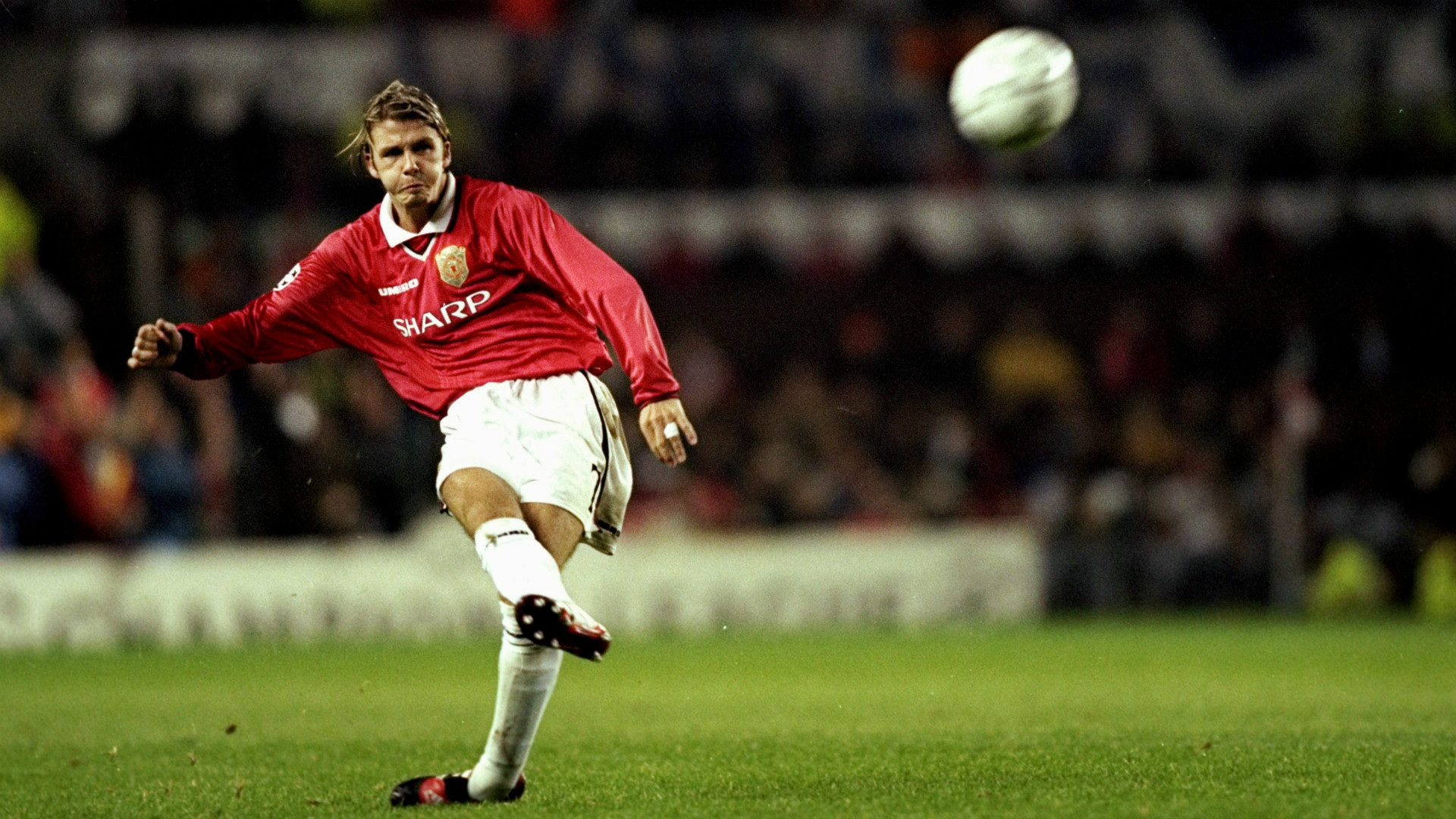 In the event of possessing an accomplished free-kick taker in your side, you'd be silly not to use this asset. The key to shooting from a free-kick is collectively focus on the outer elements and how you can best exploit these.
The taker will have their own thought process circulating which exclusively focuses on where they are going to fire the ball towards and how. But at this level, preparation is much less of a privilege. If the defending side is almost entirely focused on preventing that shot on goal, this leaves a wide margin for creativity for your unoccupied players.
Positioning players in areas where they can quickly act on loose or second balls is recommended. Sitting a player behind the wall of defenders is probably your best option. Chances are they won't influence the shot on goal in any way since the taker will likely opt for the traditional technique of going up and over the wall to goal. But more importantly, defenders will be less inclined to deem them a threat. If someone is stood behind a three or four-person blockade, what is the worst they can do?
Create ways for the taker to exploit or deceive the defending team – the wall being your best bet. With it being the central focus for both the attacking and defending team, it makes perfect sense to lessen the impact of the most prominent obstacle in the taker's path. By standing between opposing players in the wall or on either side of the formation, this opens up numerous possibilities.
It forces players in the wall or defenders elsewhere to redirect their immediate focus from the free-kick taker to these additional players. Even if you aren't planning anything, there's that sense of planning and subsequent dread that is a biproduct of this technique.
It can agitate players operating within the wall which could result in them performing less efficiently than usual. And if the two former points aren't enough, it also allows an additional dimension of creativity for the taker to work with. If they're feeling adventurous then there are several different ways to imaginatively produce a shot on goal that could cheat the goalkeeper and result in a fluke goal providing the right circumstances.
All these ideas have longevity too as there is very little if not no scouting reports or video analysis used at grassroots level.
If shooting is preferred, practicing your skills becomes a necessity. A useful way to do this is with the use of mannequins. This accessory primarily functions as a mock free-kick wall that allows the user to hone their shooting ability within a controlled environment. And while it perfectly serves this purpose, you can get creative with their implementation and find unique ways to incorporate mannequins into practicing free-kicks beyond a shot on goal. Positioning several mannequins as markers inside the 18-yard box can help navigate where the ball should be delivered and forces the set-piece taker to achieve precision in their deliveries which is exactly what you need to utilise this particular set-piece.
5/-6-a-side
At 5/6-a-side level, shots on goal are usually the preferred method for this particular set-piece. The pitches aren't long or wide enough to float balls into the box, nor is there enough players to properly utilise an organised set-piece like this either.
Goalkeepers aren't exactly the most confident players at this level due to the breakneck pace that the game is played at which is a strong factor for peppering the goal with shots whenever possible. This and the playing conditions can dramatically affect your team either to its advantage or its detriment depending on the exact extent.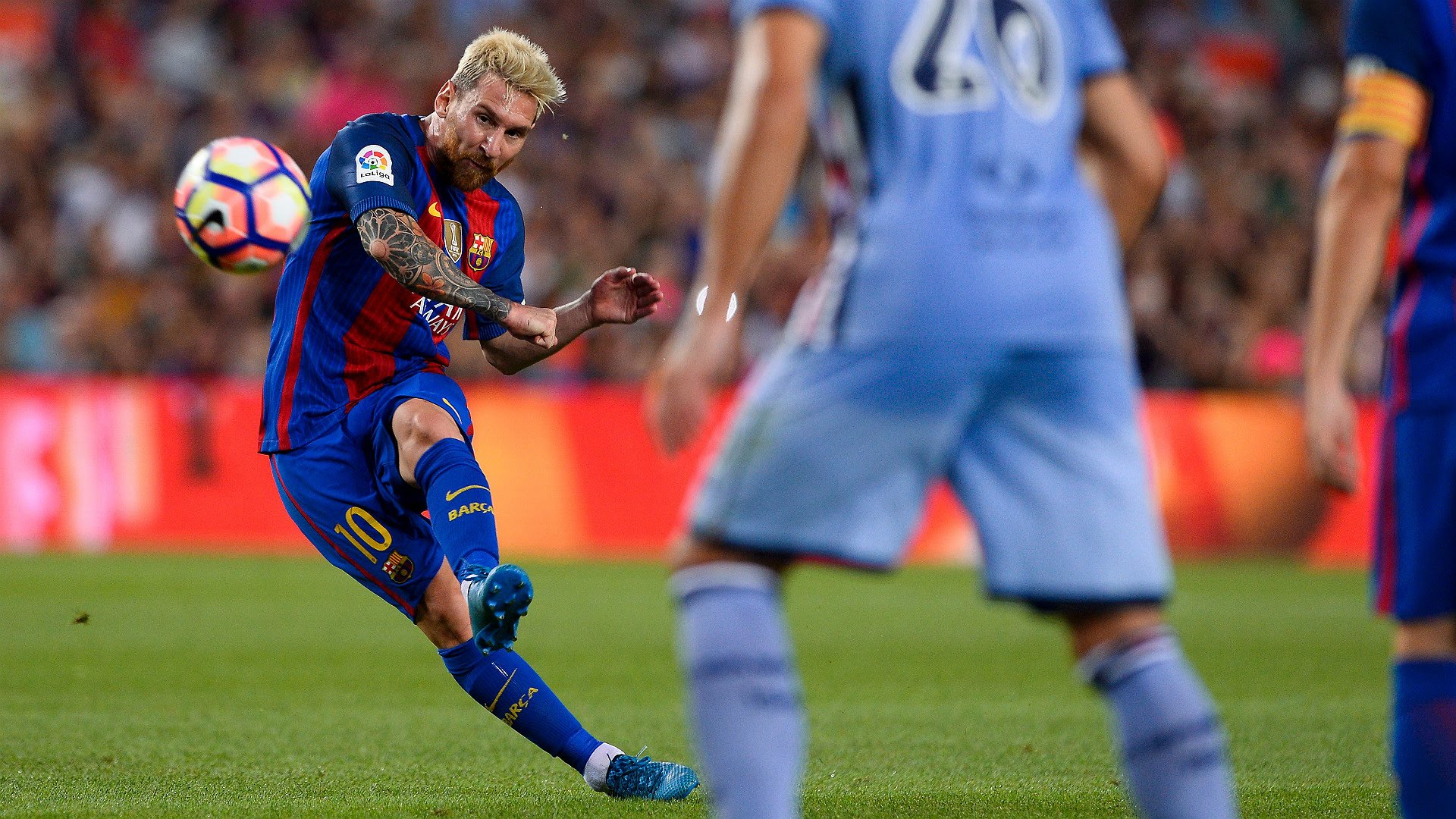 If it's raining for example, there is an increased possibility that shots on target will subsequently become loose balls in the area, and effectively result in goals if your forwards react quickly enough.
If for whatever reason shooting isn't favoured, quick, short free-kicks are recommended. This utilises the element of surprise and looks to create pockets of space for you and your teammates. Alternatively, they can sometimes offer a better angle on goal with more time to get a shot away or less pressure in doing so.
It's useful to note that you must be wary of some referees who will attempt to prevent this from occurring. Either that or opponents will become aware of what you're doing reasonably quickly and so a backup plan is strongly suggested.
Shopping
To find the full range of products listed in the article as well as any others we deem suitable for the development of the outlined set-piece, here are the links:
https://www.discountfootballkits.com/Slalom-Poles
https://www.discountfootballkits.com/Mannequin
https://www.discountfootballkits.com/Football-Markers-Cones