Following the acquisition of the UEFA A Licence, you're then ready to take the final step in your coaching qualification journey to obtain the prestigious UEFA Pro Licence.
Course Details
The FA UEFA Pro Licence is the mandatory qualification for all first team managers who wish to work at the most elite level of the sport. The course is designed to prepare managers and coaches to work in the highest capacities possible in a managerial sense, whether this be international management, Premier League, Football League and the FA Women's Super League.
Its design was formed using a competency-based approach and is delivered through a number of modules over an 18-month period. The content is a mixture of theory and practical based delivery with the latest technology and facilities at St. George's Park offered to students.
The Pro Licence spans over 27 days which is approximately equates to 202.5 guided learning hours with distance learning and club site visits also added on top of the taught hours.
Applications are considered by the UEFA Pro Licence Admissions Committee, formed of a single representative from The FA, the League Managers' Association, Professional Footballers' Association, Premier League and Football League.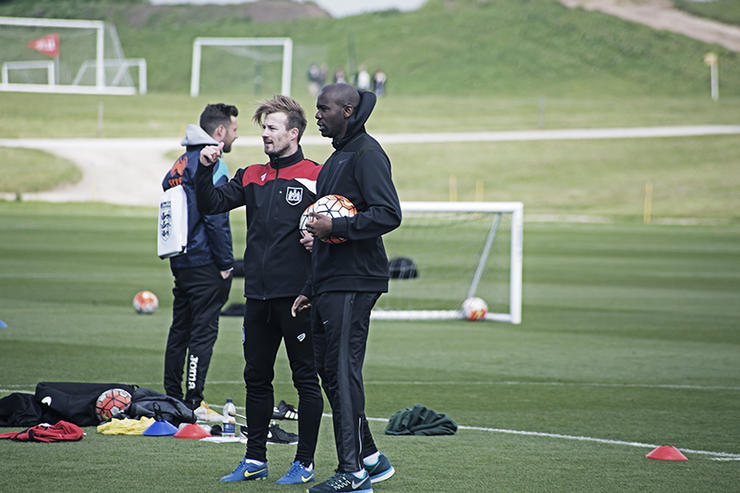 The course builds on the Level 4 technical content, with learners being challenged to extend their knowledge of coaching and transfer this understanding, skills and behaviours into a leadership and managerial role with a focus on producing high-performing teams. Acquiring this understanding of what is required to lead and manage a team of coaches, specialists and support staff in elite football is deemed the crucial element to delivering winning performances.
Students will also gain an understanding of leadership and management in the wider context of a football club. Opportunities to learn from and with senior performers from a variety of contexts will be available to learners, with are then expected to be applied to their own club experience.
Learners will undergo critical self-reflection and analysis on the relationship between the coach, environment, player and game at the elite level and develop new knowledge and skills in a senior leadership context.
In order for applicants to be considered, they must meet the criteria which includes:
Holding a valid FA Level 4 (UEFA A) in Coaching Football
Possess experience and currently hold a full-time position in the professional game as a coach, assistant manager, manager, head of coaching, academy manager, head of recruitment, technical director or player – with a minimum of five years' professional playing experience necessary
Priority will be given to applicants who have significant coaching experience with senior players in the domestic professional game.
Curriculum Breakdown
In order to complete the UEFA Pro Licence, learners are required to attend all modules and will be assessed over the course duration using a competency framework model. In addition to this, they will complete all associated distance learning and course tasks which will include a study visit to a major international tournament and an extended professional study.
The course itself is comprised of four modules taught in 7 blocks of learning which cover the following:
Professional Communication
Communicating with players
Communicating with staff
Communicating with senior management, owners and senior stakeholders
Communicating with the media, wider community and supporters
Communicating with third party talent identification and recruitment agencies
Leadership, Management of Self and Others
Influence and influencing
Practical applications of leadership
Leading and developing staff and associates
Leading winning teams in the modern game
Managing oneself and handling the pressures of management
Decision-making + time and priority management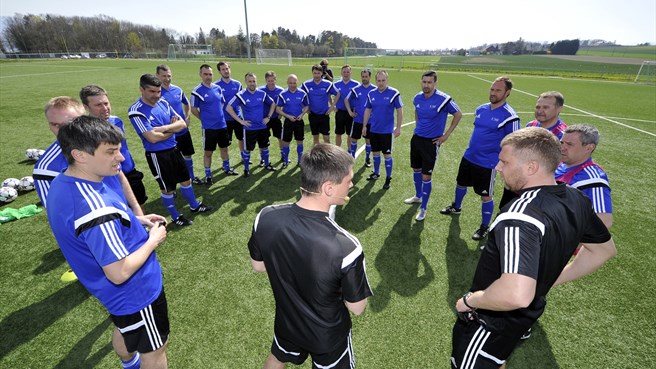 Performance Management
Tactical understanding of the game and of systems of play
Technical understanding of play and players
Talent identification and recruitment
Performance analysis and purposeful use of data
Seasonal planning and preparation
Weekly planning, preparation and management
Match day management
Understanding of utilisation of physical conditioning, recovery and rehabilitation
Developing and sustaining a winning culture
Football Business and Finance
Understanding finance
Building a brand
Employment and contract law
Commercial and other revenue opportunities
Marketing and public relations
Cost
The UEFA Pro Licence pricing structure is slightly different. Whereas the UEFA A courses actively encouraged current or former professionals to enrol with a 50% share of the cost, no such scheme exists for the Pro Licence. With it being the highest qualification that a coach can gain, the certificate is in high demand, meaning that there is certainly no shortage of competition for places.
Course fees are split into two different categories: FA Licenced Coaches' Club members pay £8,915.00 including VAT, while the Non-member price comes to £9,770.00 with VAT included.
This fee covers a range of different costs and benefits which help coaches gain the full experience being offered. These include:
Tuition
Full board accommodation across all sessions at St. George's Park
Resources
An overseas study visit
A tablet or similar device on which all course content will be accessible via
Payment is due in full for those applicants if and once they are offered a place on the course.
To Apply
To register your interest for future courses email education@thefa.com with your name and FA Number (FAN).
Re-Assessment
Students who do not complete all of the tasks listed above before the graduation date will be required to complete them before the following year's graduation in order to complete the course and receive their certificate.