Base layers look good but they aren't just a fashion statement. Base layers are garments made to purpose with technology to help improve player performance. From aiding in muscle recovery to improving comfort, there are benefits to base layers.
Muscle Recovery
The skin tight design isn't to show off muscle definition but to reduce muscle osculation. Muscle osculation is the movement of muscles from vibrations when your feet hit the ground when you're moving. The base layer compresses the muscles to limit their movement while playing as these vibrations can cause trauma and injuries to the muscles. A player wearing a base layer should be able to play and train longer and harder than they usually can as the base layer also fights against muscle fatigue. The base layer is designed to help improve blood flow which improves oxygen delivery and will fight against the build up of lactic acid which creates muscle fatigue. Due to the increased circulation, this will aid and speed up your recovery time as your muscles will feel less sore and strained at a quicker rate.
Moisture Management
Another reason for the tight fit is to aid in moisture management, also know as 'wicking'. The base layer should be made from a wicking fabric such as polyester or spandex and NOT from a fabric such as cotton. The reason for this is because wicking fabrics help draw the sweat away from the body and push that moisture to the outside of the garment. This makes it easy for this moisture to be evaporated away from the body and in turn makes you more comfortable. This is because you're not carrying the extra weight of sweat like you would if you wore a moisture absorbing fabric like cotton. Also, if you are playing in cold weather, the absorbed moisture would turn cold and effect your body temperature.
Comfort
As well as helping your body temperature, especially in the colder weather, the base layer can help with your comfort. As the base layer is a skin-tight and smooth material, it can reduce or completely stop chafing which can be irritating and effect player performance both physically and mentally.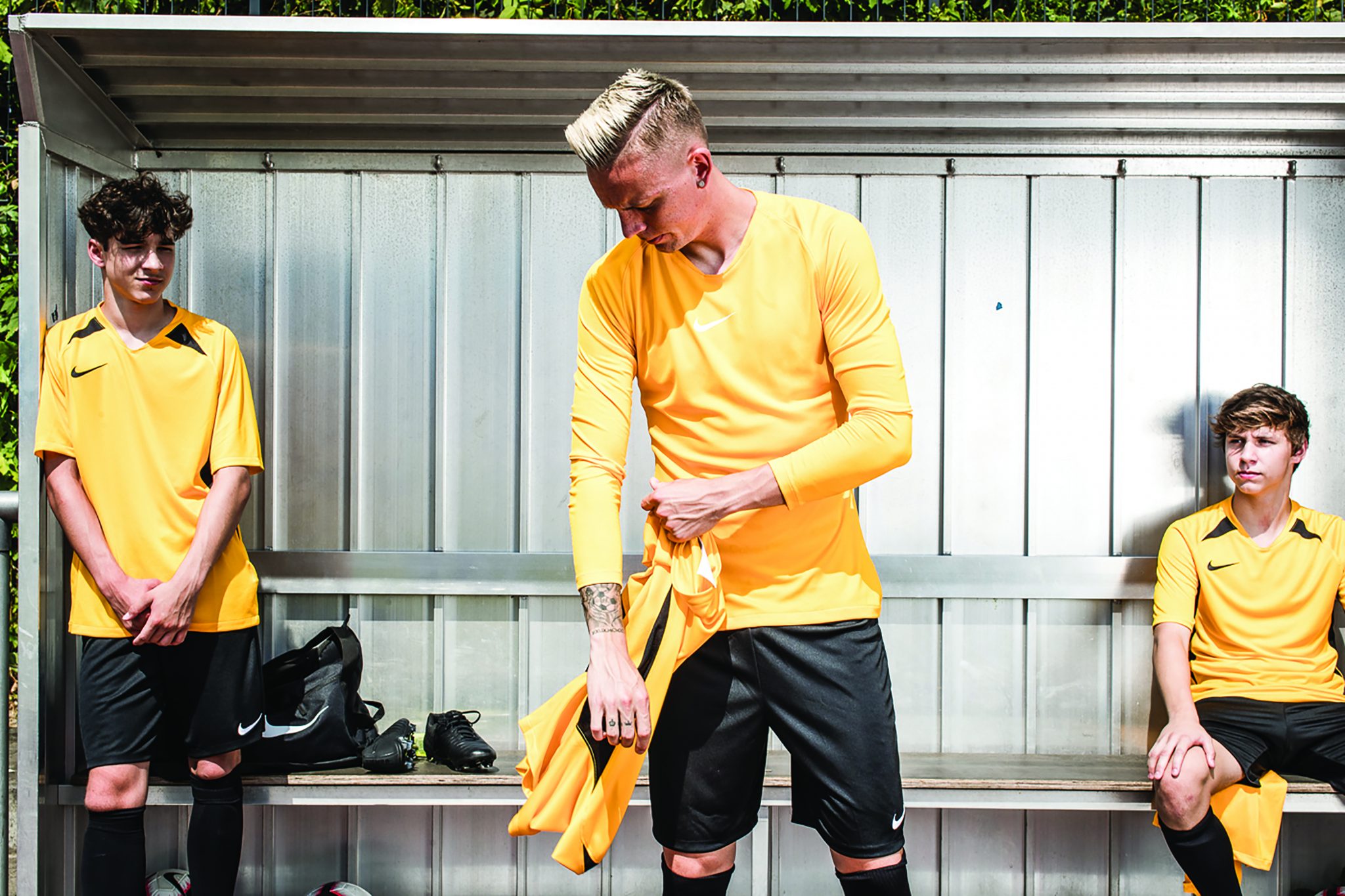 The Nike Park First Layer in University Gold & White modelled by Borussia Dortmund player Marius Wolf – shop now
Optional Benefits
Thumb Loop
Some base layers will have a thumb loop available which means you can slip your thumb into a pre-made slit and cover most of your hands. This is a great option in the colder weather as it can help to keep your hands warmer than usual.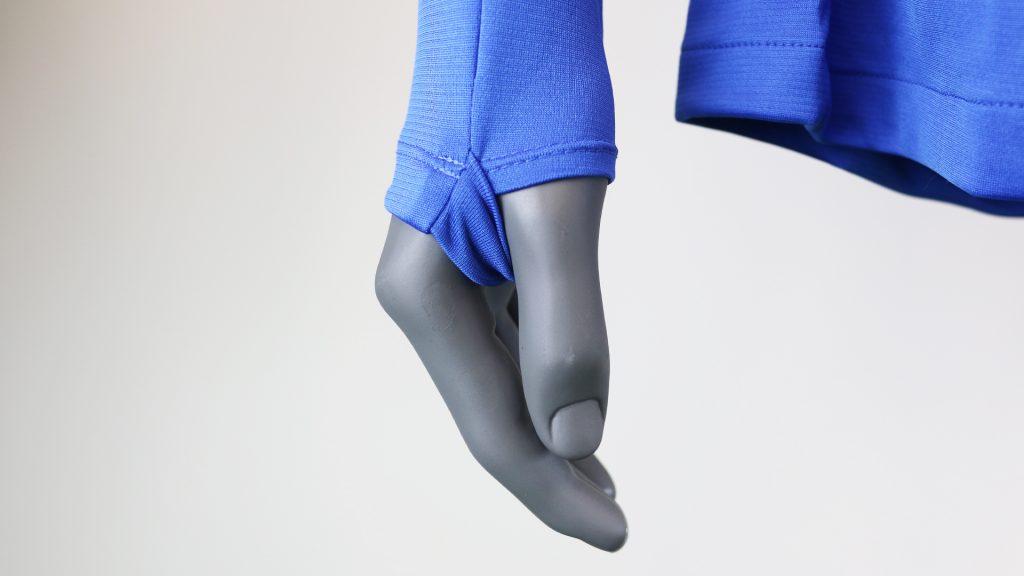 Nike Park First Layer invisible thumb loop.
High Neck Line
Base layers will usually come with two neck line options – crew neck and high neck. The high neck line base layers are usually worn in colder conditions as it's another way to maintain body temperature.
Mesh Ventilation
Some base layers will have mesh ventilation which will help keep you cool if you are wearing it in warmer weather. Although the base layer will draw the moisture out of your body to help body temperature, the added ventilation will add to your comfort.
Click here to check out our Nike Park First Layer range.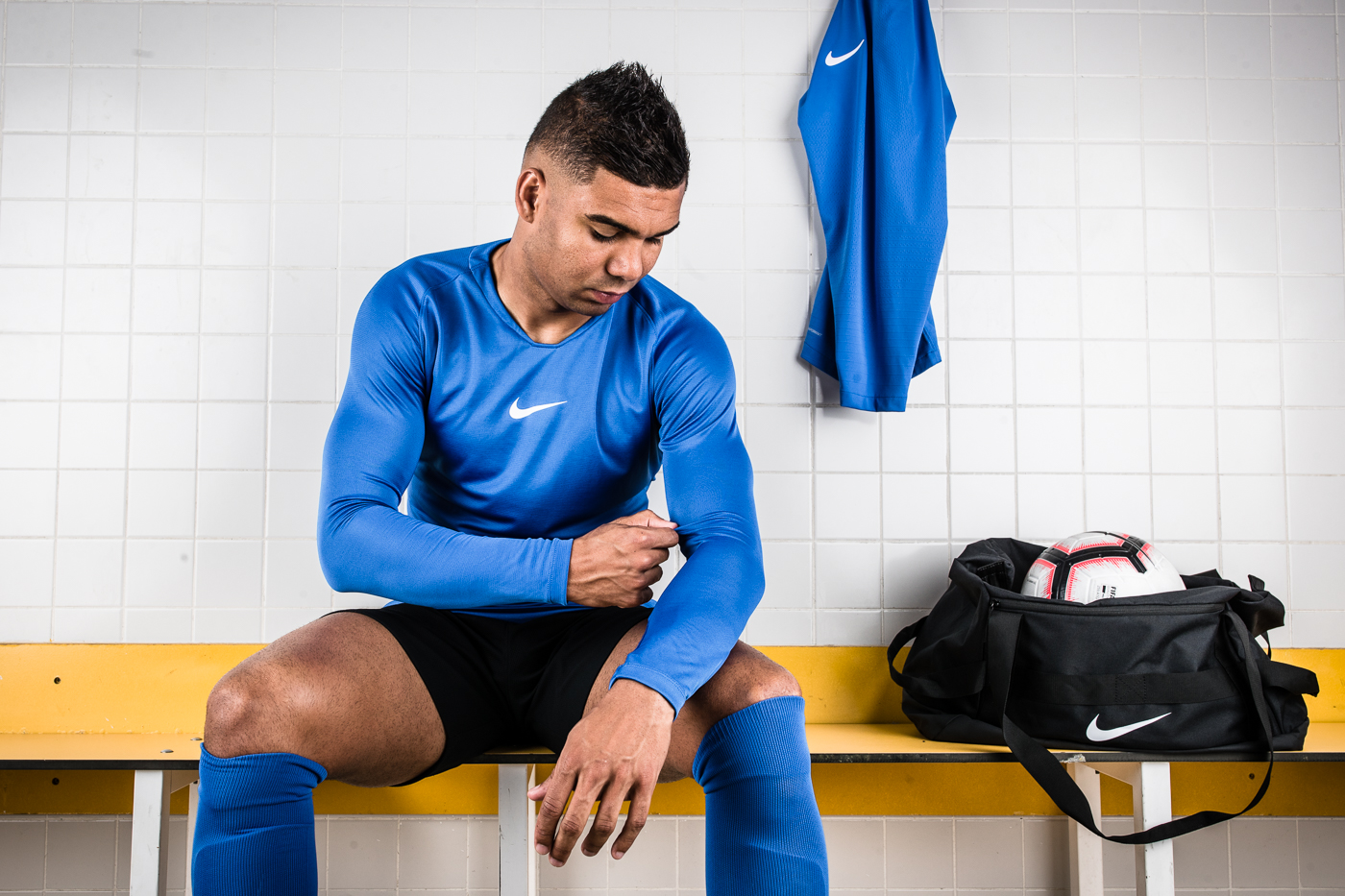 Brazil & Real Madrid's Casemiro in the Royal Blue & White Nike Park First Layer
Nike Park First Layer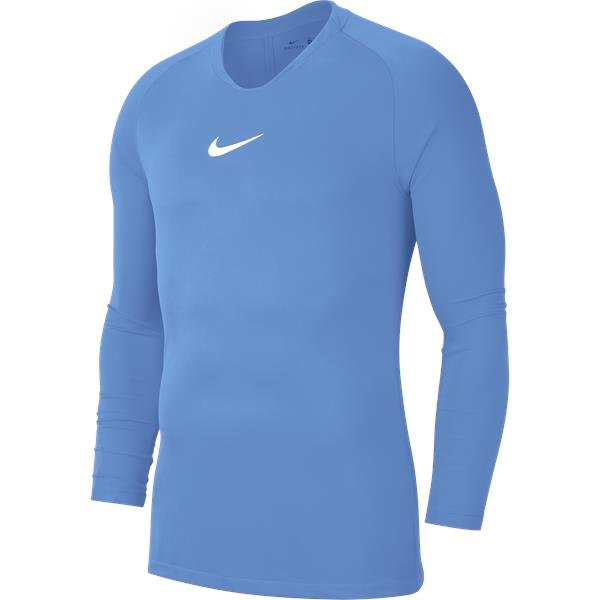 Dri FIT technology helps you stay dry, comfortable and focused

Stretchy fabric with a smooth face provides a low friction underlayer

Invisible Thumb Loops stay hidden when not in use

Raglan sleeves eliminate the shoulder seam to help you move freely
Click here to view