Arsene Wenger lit up transfer deadline day with the signing of Mesut Ozil for £42 million, entrancing each and every fan into a stunned state of adoration.
It's a coup which excites the fans, and signing a world-class player—one of the finest in his position in world football—is enough to paper over the very real cracks in Arsenal's squad.
For now, the focus is on the German and how he adapts to his new team, league and system. Here, Discount Football Kits takes a look at just how that might happen.
Ozil at Real Madrid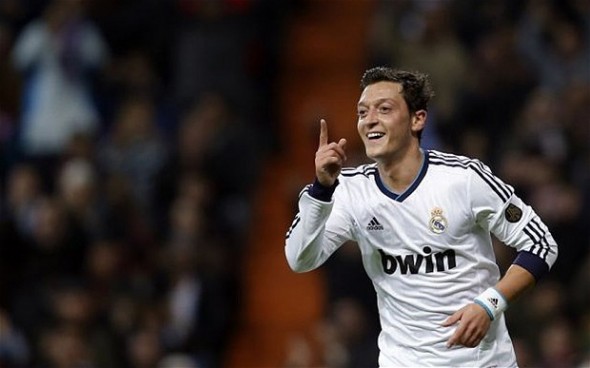 It's quite the statement of a man's ability when Cristiano Ronaldo publicly complains about a sale.
"He was the player who best knew my moves in front of goal. I'm angry," the Madrid forward stated after the deal went through. Indeed, Ozil's 92 assists over the past three seasons for club and country have allowed many a striker to shine, and you can bet half of those are balls that were slipped into Ronaldo's path.
He was recruited by Jose Mourinho following a stellar 2009 European Championships and 2010 FIFA World Cup with Germany, slotting straight into a 4-2-3-1 formation as the central playmaker.
His movement and work between the lines was tough to track by the age of 20, and he simply got better and better as the seasons went by.
His use of space and ability to create holes in defences was of particular use to Ronaldo, and began to naturally drift toward the right-hand side to balance the formation out as CR7 drifted inward—the sign of an extremely clever player.
The sole issue in Ozil's game is that he perhaps not the quickest, relying more on technical finesse and awareness rather than speed and quickness in tight areas.
That hole in his game was a factor in convincing Mourinho to spend £35 million on Luka Modric to circumvent the problem, but it's not something Arsenal fans need worry about.
Ozil at Arsenal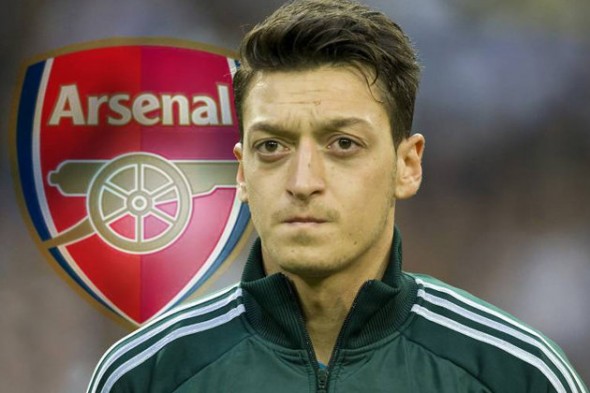 You can expect the German maestro to slot straight into the No.10 role at the Emirates, with Wenger likely to do everything possible to help him settle quickly.
World-class or not, best player in the Premier League or not, pressure is pressure and it affects all but the strongest.
The recruitment of a mercurial No.10 in Ozil will also finally signal the "official" shift in formation, with Arsenal transitioning out of the 4-3-3/4-2-3-1 hybrid and into the prototypical 4-2-3-1 proper.
Santi Cazorla will be slated to slide to the left side and play as an inside forward, while Theo Walcott will remain on the right to offer width, space and an outlet on the break.
Tomas Rosicky, who is being overworked considering his chequered injury past, can step out for a breather more often now, while injury-prone Jack Wilshere will have a serious burden lifted from his shoulders.
The move for Ozil, while not the defensive, combative transfer many believed Arsenal needed, gives relief in many, many ways.
A concern over how solid the holding midfield will remain an issue , and many will question whether Aaron Ramsey and/or Wilshere can effectively play in a double-pivot behind Ozil.
Mathieu Flamini seems a shoo-in at this point given his positional ability and aggressive breaking up of proceedings, and he is simply another name to add to the manager's selection dilemma.
The Ozil Effect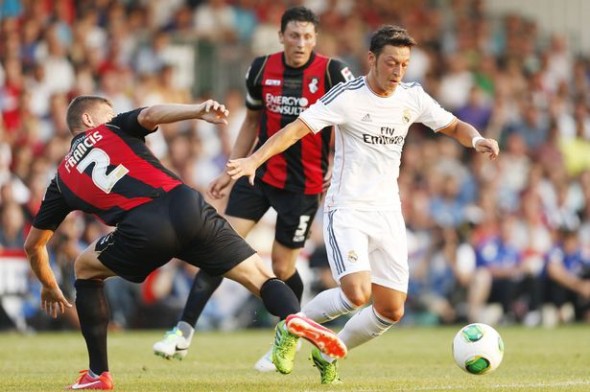 Signing Ozil on the final day of the transfer record has allowed Wenger to get away with murder this summer.
He ignored the defensive issues, half-ignored the holding midfield issues and wasted a lot of time attempting to procure the signature of an unattainable Luis Suarez.
Whether Wenger is doing what Sir Alex Ferguson did last summer—ignore the defence and just sign more firepower to outscore teams—or simply gambling, it's not clear, but the holding midfield is going to be heavily scrutinised over the next few weeks.
We were on the verge of branding this summer disastrous for Arsenal, but once Ozil put pen to paper many were lauding the club and partying on the streets.
There are still a lot of questions to be answered, but the relief the German provides to many of the current cast—in addition to giving some players a really clear-cut role—is worth its weight in gold.