It's been almost 21 years since Arsene Wenger took over at Arsenal Football Club, a period of time during which the Gunners have changed beyond recognition, both on and off the pitch.
The urbane Frenchman has been credited with keeping the north Londoners competitive throughout the last two decades, against the backdrop of a new £390m stadium opened in 2006 and with a view – from board level – of having a debt-free club in the not too distant future.
'Wenger out' has been in vogue for some while now but it fails to look at the bigger picture. Arsenal haven't had Russian oligarch's or Saudi oil billionaires to lavish money at the club, but frankly nor would they appreciate a takeover attempt by them.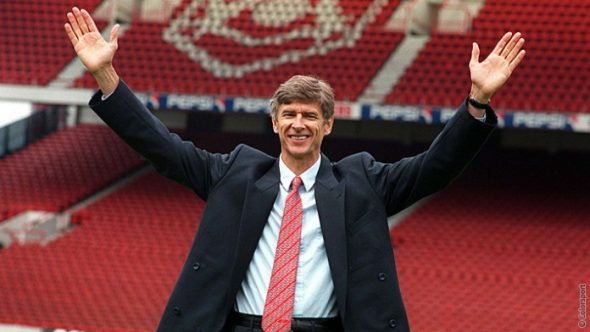 The business side
Manchester City's net spend, since Arsenal moved into the Emirates and before the current window, is a vulgar £826m. Arsenal's £109.2m is miniscule by comparison. But just look at the net debt of the two clubs, scratch the surface just a little more…
Supporter ire is almost exclusively directed at Wenger because of perceived failures in the Premier League and in Europe but they simply can't have their cake and eat it. It's long been contended that Arsenal are underperforming but when surveyed, well over 80% of fans had expressed a preference for keeping their current business model rather than 'doing a Chelsea' or 'a City.'
20 consecutive top-four finishes would be more than acceptable for the majority of clubs in the English top flight, especially given how tightly the purse strings have been held. Arguably there isn't another club in the league that is on as firm a footing on and off the pitch. That must count for something surely?
In any event, aside from the reluctance to spend, two FA Cups and two Charity Shields in the last 12 years is the sum total of silverware won by the Gunners – and that's nowhere near good enough for the red and white faithful. Again, it neatly bypasses the absolute fact that Wenger is still the most successful overseas manager England has ever known.
In his 20+ years at the helm, only Chelsea and Manchester United have won more silverware and only one manager, Sir Alex Ferguson, has secured more trophies than his French counterpart. In terms of win percentages, Ferguson is again the only man above Wenger with 65.2% compared to the Frenchman's 57.8%.
In fact, if we break down the two decades that Wenger has been in charge into separate entities, he fares almost exactly the same. 566 games played in his first 10 years, 327 won. 563 (at the beginning of this campaign) played in the subsequent decade and 320 victories. The only difference has been the amount of trophies – 11 were won in the first ten years.
Chelsea have had 17 managers since Wenger took charge at Arsenal, Man City 13 and Liverpool seven. What price continuity?
Their footballing style
The north Londoners continue to be lauded for their style, fair play and the way in which they conduct themselves. Funnily enough, Mr. Wenger has played a huge part in that.
Do Arsenal supporters really want the club to break away from what it has stood for, for many, many years purely to win a cup or two? When all is said and done, has Arsene Wenger really reached the end of the road?
Be careful what you wish for…